Get more value out of your subscription by enrolling for ASB Hindi Batch, starts this Saturday. Few seats left. Enroll Now to confirm yours!
Click here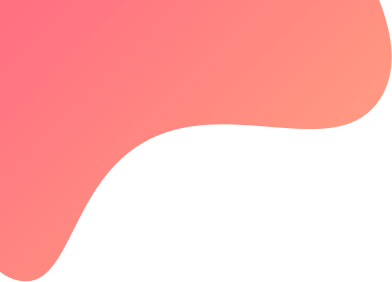 created : 1 year ago| | live deployment: 1
Strategy description
Black Bull - Bank Nifty is Bank Nifty Options Writing Strategy. This is a hedged intraday strategy. It trades multiple entries each with 6 intraday Bank Nifty Straddle options strikes (3 Pairs) .To smoothen the volatility, it will continuously shuffle straddles based on price action. This strategy buys far OTMs to reduce margin. This is optimum Bank Nifty option selling algo for medium accounts looking for consistent returns with limited risk.
With the advent of New SEBI rules, Non Hedge version which was live till 11.10.2011 made a hedged version.
-Hedge added with far OTMs and margin requirement now at Rs. 300000/-
-The draw down and ROI figures being shown in TT default deployment thus got updated with new capital required.
-Planned exit by SL or Universal exit is provided for, however manual exit sequence cannot be ensured and please have sufficient extra margin before exit or exit in broker terminal if manual exit is to be done without having extra required funds (exiting sold legs first and bought later to avoid margin penalty).
The original non hedged version can be accessed here.
https://tradetron.tech/strategy/1696776
The manual hedge strategy can be accessed here.
https://tradetron.tech/strategy/1152930
This strategy is available totally FREE of Profit sharing if you opt for trading the strategies with our referral account with our partner broker ProfitMart. Open your demat trading account with ProfitMart with our referral link as below and you will never ever be charged again till you trade with our referral account.

https://kyc.profitmart.info:8443/onboard.aspx?type=2&branch=7242&fr=gEX444Bjt%2BFFfOTOrz1F9g%3D%3D

Please mail us your account details along with your Tradetron id details to support@algoguru.in for marking with us as eligible for ZERO profit sharing. In case you require any further information/clarification, please do mail your queries at support@algoguru.in .
Entry: 09.31 AM to 2.30 PM depending on conditions.
Exit: 03.03 PM.
Target and Stop Loss :-
This Strategy no fixed target. It also has fixed stop loss of 7500.
Please keep in mind Bank Nifty is a fairy volatile index and the ultimate results may vary minorly due to slippages and volatility.
Capital Requirement:-
As per norms of SEBI Rs. 3,50,000/-. This is indicative figures; please check with your broker for exact margin requirements. Please also keep sufficient buffers to avoid rejection of orders. If you get errors while executing orders, irrespective of what is stated above (which is purely indicative), please note that you take full care and provide for requisite margin for the execution of 6 lots. In case of any error in execution due to margins, we strongly recommend that you quit the positions manually and be done for the day. Do not try to execute and retry after error has come for Margin.
This strategy can be deployed any time of the day, but please be aware that the results may not be as intended. Thus use abundant caution to deploy it mid day.
Profit Sharing:-
The Strategy doesn't have any upfront fees.
The strategy will entail 10 % profit sharing. The billing shall be done on fortnightly basis based on Tradetron High watermark Policy.
Special Note: As the logic of this strategy involves multiple trades, please get comfortable with the trading logic (by deploying it in paper trade, watch no of trades, Adjust your expected returns expectations with additional brokerage charges, and keep your trading account sufficiently funded for any eventuality (like taking new position without squaring off existing one, which may result in case of certain trades with certain brokerages)


Disclaimer:
I or AlgoGuru are not SEBI registered advisors or Portfolio managers. I or AlgoGuru is not responsible for any kind of loss occurred in above trading strategies. All above strategies are based on Index Options Selling. If you're not aware of losses, please read or learn about Option Selling and do not run this strategy till you are fully aware of the risks involved.
Automated & Algo Trading:-

Good Past performance is no guarantee of future results. It also extends to the fact that you shouldn't discount an algo simply because it's done poorly recently as it can revert to its usual amazing results in future. Although our algos are 100% fully automated, you're advised to keep a slant eye over the account to monitor any significant deviation or errors.


Contact Information
Telegram (Direct): https://t.me/manishaoberoi
Telegram (Channel): https://t.me/AlgoGuru1
Twitter: @algoguru1
Email: support@algoguru.in