Get more value out of your subscription by enrolling for ASB Hindi Batch, starts this Saturday. Few seats left. Enroll Now to confirm yours!
Click here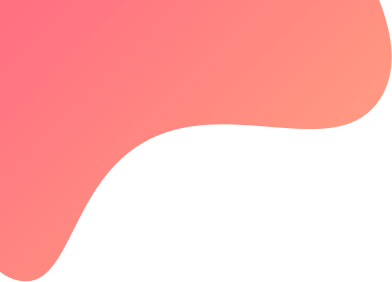 created : 1 year ago| | live deployment: 0
created : 1 year ago | live deployment: 0
Get Set Multiplier - Nifty 1.0 (Hedged Version)
Strategy description
Get Set Multiplier - Nifty 1.0 (Hedged Version):
Nifty multiplier is an intraday strategy to take maximum benefit from intraday time decay (THETHA). This strategy is designed in such a way that it will be able to handle sharp rise in volatility (VEGA) and to generate a consistent return on capital deployed.

This strategy take far out of the money hedge. Before deploying it live, please check with your broker that OTM strike prices are allowed in their platform.
As someone has rightly said, "Return of capital is more important than Return on capital". This strategy overrides the human emotions to achieve consistent returns through following pre-defined rules of trading:
Rule No.1: To ensure capital protection
Rule No.2: Consistent returns
Rule No.3: Always follow strict stop loss
Rule No.4: Trading basis the sound methodology based on past facts is worth the chance.
Rule No.5: Don't forget the above Rules.
Position Taken: It daily buys hedges at 09:25 AM and then sell position @ 09:30 AM is executed in three lots of Call & Put for current week expiry.
Capital Requirement: As per current intraday leverage available, Nifty multiplier requires margin approx. of INR 2.5 to INR 2.8 Lacs (With IIFL).
Margin requirements across brokers may differ. Users are suggested to check margin requirements with their broker for short selling three lots of Call & Put with FAR OTM buy as hedges.
(Note: Capital requirement or lot size is purposefully kept on the higher side to provide cushion on highly volatile stop loss hunting days and consistent returns.)
Risk Management: This strategy smartly managed risk by defining stop loss at every leg. Considering the position size of three lots total loss per day has been restricted to INR 6.5K.
(Note: Stay focused on the big picture when trading. A losing trade should not surprise us; It's a part of trading. A winning trade is just one step along the path to a profitable business. It is the cumulative profits that make a difference.)
Profit targets: We have not defined any target cap on profits.
SL revised to INR 4,500 /- (W.e.f - 22nd Oct 21)
Note: Discount on profit sharing: Flat 2% discount is available who open account through our referral link. [ IIFL Account opening link ]
In case of any queries related with Algo trading, please reach out to us on below mentioned platforms. Always happy to help.
Instagram - @Getsetalgo
Telegram Channel - https://t.me/heygetsetalgo
Telegram - https://t.me/GetSetAlgoCommunity
Mail - getsetalgo@gmail.com
Account opening under our referral:
[IIFL Account opening link]: Click here
[Aliceblue Referral link]: Click here
Upgrade Details:
- Time for entry is streamlined across version and also dynamically set for volatile days
- SL are re-defined at 1.5% in system.
- Target remains open with TSL protection above 1.5% in both the versions
- Trade for Thursday's will be different than usual (have been optimized to stay longer in the game)
Disclaimer:
Trading is inherently risky and the subscribers should bear complete responsibility for the outcome of trading and decisions you make including loss of capital. We are not SEBI registered advisor / creator so kindly contact your financial advisor or do your own research before subscribing to this strategy.
We have taken all the possible efforts to avoid freak trades in the market. We will not be responsible for loss caused due to freak trades, if any. Good past performance is no guarantee of future results. It also extends to the fact - don't reduce your investment/multiplier simply just because of poor performance, In future - it can improve back to its usual amazing results.
Although it is fully automated trading, you're advised to monitor both the tradetron and trading accounts for any deviations.