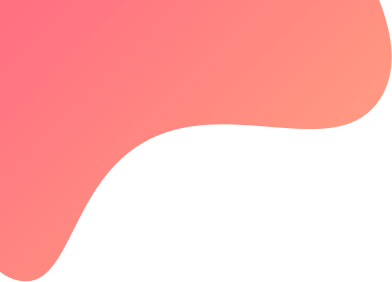 created : 2 years ago| | live deployment: 6
Strategy description
Mystic Monk is Bank Nifty Options Writing Strategy. This is a hedged intraday strategy. It trades one single strangle (1 Pair). It will cut one leg of strangle (Except Thursdays) to counter direction and reclaim it back on reversals. This strategy buys far OTMs to reduce margin. This is optimum Bank Nifty option selling algo for small accounts looking for consistent returns with limited risk.
This strategy is available totally FREE of Profit sharing if you opt for trading the strategies with our referral account with our partner broker ProfitMart. The brokerage shall be competitive (Either Rs. 10 per lot of Rs. 20 per order as opted). Open your demat trading account with ProfitMart with our referral link as below and you will never ever be charged again till you trade with our referral account.

https://kyc.profitmart.info:8443/onboard.aspx?type=2&branch=7242&fr=gEX444Bjt%2BFFfOTOrz1F9g%3D%3D

Please mail us your account details along with your Tradetron id details to [email protected] for marking with us as eligible for ZERO profit sharing. In case you require any further information/clarification, please do mail your queries at [email protected].
This strategy is also available in non hedged version wherein you can deploy it without hedge. You can also deploy manual hedge OTM strategy as an option to reduce margins if you so chose. The said strategies can be accessed here.
The manual hedge strategy can be accessed here.
https://tradetron.tech/strategy/1152930
The non hedged version can be accessed here.
https://tradetron.tech/strategy/1687651
Entry: 09.22 AM to 2.30 PM depending on conditions.
Exit: 03.03 PM.
Target and Stop Loss :-
This Strategy no fixed target. It also has max stop loss of 2000.
Please keep in mind Bank Nifty is a fairy volatile index and the ultimate results may vary minorly due to slippages and volatility.
Capital Requirement:-
As per norms of SEBI Rs. 100,000/-. This is indicative figures; please check with your broker for exact margin requirements. Please also check whether your broker allows far OTMs.
Profit Sharing:-
The Strategy doesn't have any upfront fees.
The strategy will entail 10 % profit. The billing shall be done on fortnightly basis based on Tradetron High watermark Policy. This strategy is also eligible for loss square off against any of our other strategies wherein loss of other strategies can be adjusted with profit of this strategy and vice versa.
Disclaimer:
I or AlgoGuru are not SEBI registered advisors or Portfolio managers. I or AlgoGuru is not responsible for any kind of loss occurred in above trading strategies. All above strategies are based on Index Options Selling. If you're not aware of losses, please read or learn about Option Selling and do not run this strategy till you are fully aware of the risks involved.
Automated & Algo Trading:-

Good Past performance is no guarantee of future results. It also extends to the fact that you shouldn't discount an algo simply because it's done poorly recently as it can revert to its usual amazing results in future. Although our algos are 100% fully automated, you're advised to keep a slant eye over the account to monitor any significant deviation or errors.


Contact Information
Telegram (Direct): https://t.me/manishaoberoi
Telegram (Channel): https://t.me/AlgoGuru1
Twitter: @algoguru1
Email: [email protected]