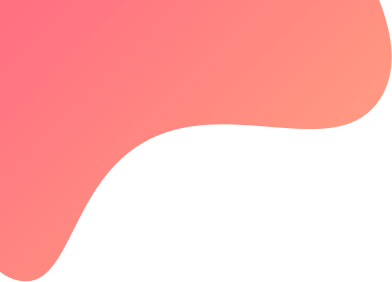 created : 1 month ago| | live deployment: 1
created : 1 month ago | live deployment: 1
31.2 Smart Disha Natural Gas V5 R30* Trade after 3:30 pm
Strategy description
It will take trade after 3:30 pm to use your fund after closing of Cash Market.
MIN MARGIN : 30K
MARGIN WITH BUFFER: 35K
POSITION: Will take trade in Natural Gas( So, manage Margin as per your broker's limit available status) 
ENTRY: 1 to 2 ENTRY PER DAY 
LOSS PER ENTRY: 10000
PROFIT SHARING: AS PER DESCRIPTION
OFFER:   Open account under us in Master Trust & get your favourite stgy free ( NIL* charge Rs 500 pm per stgy & Less* Profit sharing. *condition apply) 
( Search Smart Disha in market place, you will get all our stgy in dash board display one by one)

OFFER: 

 FREE API with integration support.

1. Open account with us in Master Trust & Get All Stgy free of cost with less brokerage (Less brok per lot in Option) . With Less* sharing on profit.

 

( you will get more than Total 20 stgy, present monthly cost 10000+ GST. ALL WILL BE FREE + ALL PROFIT WILL BE YOURS*. 1st month stgy charge will be 3000 for all 20 stgy. Then subsequent month, it will be free our Master Trust clients under our AP  )



Important Instruction:

1. Various stgy will take multiple entry in a single day. So, pls watch on paper mode first, then calculate net profit after all expenses. However, as per statistics, all account are in net profit, those who have continued full month.
2. If you are an active trader, you can book profit and can pause stgy for the day, once you attain your daily profit target.
3. Various stgy will take trade as soon as you make it active, reactivate as per the market condition.

4. We have various stgy, which will take only one entry per day. Pls go through all and take the decision.
5. If you have fund more than 10 Lakh or around 10 Lakh, you can take personal guidance from Smart Disha ALGO. Feel free to chat on 9408856780.
ACTUAL FUND REQUIRED WITHOUT MARGIN : 20K ( So, manage Margin as per your broker's limit available status) 

All wants easy money in a short span of time and without effort or less effort. During this process, generally few gets success and maximum lose money. So, taking into account of all factors of you all, Smart Disha ALGO presents one such trading strategy on Natural Gas.
This strategy require fund 20K Fund to initiate all orders. It will take trade on Natural Gas after 3:30  pm and will exit at 22:30 pm. However, it has some parameter set that it will exit in case loss in a certain manner. Maximum loss in this strategy will be 3000 to 3500 depending on volatility in each entry ( Exception in case of any sudden spikes). It may take 1 to 2 entry everyday depending on the market volatility. 
If you are new, you can sign up here to start ALGO with tradetron  
https://bit.ly/2Jdfjma
Unique features of this strategy ?
✅ Commodity Trading starts with low capital requirement with huge profit.

✅ Any new comers can deploy this without even basic knowledge
✅ It has a well defined risk on principal capital
✅ Client need to maintain minimum capital always along with the desired margin fund.

✅ Fund mentioned here is without leverage. However, one can run this strategy with only 30 K . 

✅ There is a high potential for benefit. 
✅ You can deploy & reactivate at anytime. It will work. However, let the strategy run as per it's plan. 

✅ Commodity Trading has risk, but, it's always limited. Need not to monitor account daily. Let's see profit in end of Month.


Special Note: This is strategy exclusively made for risk free income.
For Master Trust, don't use web based login during trading hrs, if using Master Mobile App, then, never logout during trading hrs .  To watch live trades, you are advised to install Master Swift 2.0 with Option Oracle ( free software for easy Option Trading with all inbuilt stgy - All Free of Cost) For other Broker related issues contact Trade Tron.

What to do in the case of errors?

✅ Check in notification log, what is the type of errors and act accordingly.
✅ In case of margin errors, there is high chance that ALGO will take some partial orders. So, check real trades in your terminal & square off all positions.
✅ Manage the errors as cancel/ done manually.
You can exit from any error trade. But, still check, ALGO may take some long position (buy trade) in that case. So, care should be taken, once managing errors, there should not be any live trade left in terminal. After checking properly for NIL Live trade position, you can reactivate or, it will reactivate automatically as per ALGO Signal.
Pls run all stgy on paper mode before going live

FUND MANAGEMENT PLAN: 

 Contact Team on 9408856780
*BENEFIT OF OPENING ACCOUNT WITH US UNDER MASTER TRUST:
1. You will get All Stgy free of cost with less brokerage ( Rs 10 per lot in Option)
2. 10% Profit sharing on profit ( You will get guidance time to time on PMS plan, Dealer support, Guidance of Dr. Subhransu Sekhar Jena, creation of life time wealth management step by step suggestions and many more expert product awareness training ) 
3. 30% sharing on profit ( Incase of opening account  with us and handing over to Smart Disha Team. Team will take care all. No need to even watch full month) 


( you will get more than Total 20 stgy, present monthly cost 10000+ GST. ALL WILL BE FREE + ALL PROFIT* WILL BE YOURS. 1st month stgy charge will be 3000, later on it will be free for all 20 sgt for all our clients under our AP)

For any query, you can contact smartdishaalgo@gmail.com or 9408856780  Dr. Subhransu Sekhar Jena
Join For Stock Market Training &Trading on Live Mkt with ALGO Trading
http://smartdisha.com/Services.aspx?Category=Career&SubCategory=FinancialStockMarket

http://smartdisha.com/Course-view-details.aspx?Name=Fund%20Management%20Training%20on%20Live%20Account

various groups:
https://t.me/smartdishaalgo
https://twitter.com/AlgoDisha
https://www.facebook.com/groups/1208627649267414/?ref=share
https://www.facebook.com/SmartDisha-ALGO-116172013415026/
Risk Disclaimer :-
SmartDisha ALGO Trading means not a money machine, it is helpful to avoid emotions, follow rules, money management and quick trade executions in multiple accounts. There will be downside as well as upside only need to stay stick with strategy. In Smart Disha ALGO Trading there may be slippage, error in terminal or any technical issue. It is 100% fully automated trading closely monitored by the strategy creator. However, you are advised to keep a watch over the account to monitor any significant deviation. 
I am not a SEBI registered analyst. NO claims, rights reserved. I am not responsible for your profit or loss.
*condition apply