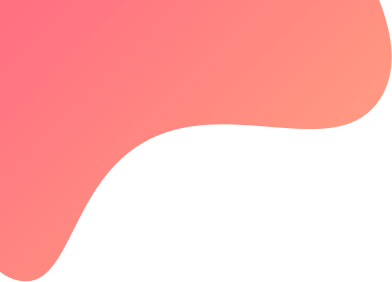 created : 7 months ago| | live deployment: 52
created : 7 months ago | live deployment: 52
Kratagya - BankNifty Options Selling (Intraday)
Strategy description
Please join the Telegram channel to get all Strategies Stats, Performance, updates, and announcements of Tradetron strategies


LIVE Shared code for my LIVE AUTO Deployment:
baa5b67c-bc6e-4a75-a481-ba9028469a0d



Very Important note Regarding Profit Sharing of 4.8% Each month's end, you will be charged 4.8% of profit sharing on gross profits you make in an Algo by Tradetron using invoices raised which you have to pay online via Tradetron only. It is important to note that this profit-sharing is non-adjustable with other Algos. Therefore, requests for adjustments requests will not be accepted and will be rejected. For example, suppose you make profits in Algo 1 and Algo 2 but incur losses in Algo 3 and Algo 4 in a given month. In that case, you will be charged 4.8% on the profits generated by Algo 1 and Algo 2, and your losses for Algo 3 and Algo 4 will be carried forward to future months until they become profitable, they won't be charged. Importantly, your losses for Algo 3 and Algo 4 will not be adjusted against the profits of Algo 1 and Algo 2. It is due to this reason that I have reduced the profit sharing rate from 7% & 15% to a flat 4.8%

Intraday Algo & MIS orders in BankNifty. High Risk & High Reward Algo, so deploy sensibly!

Multi-Counter Algo. It takes multiple counters in a day. After Universal Exit, the algo Auto - Reactivates after 15 mins

The observed Drawdown till now is up to 25% which means it can give LOSS up to -25k Rs easily over a period of time. Drawdown and ATH (all-time high) will only increase with time. DD can cross 25% as well!

Use this Algo in Free brokers like Finvasia, Flattrade, or Kotak. Do NOT use it in any other broker like Alice Blue, Zerodha, etc Else you will lose all your profits in Brokerages

If you do not understand what drawdown means, then you should not trade!

ATM Short Straddle 1 lot in BankNifty Options Selling

Entry timing is 9:16 am in the morning

During one side movement or other market scenarios, it squares of either CE or PE, and then runs just a single shorted leg (either CE or PE runs)

Do not Panic when it squares of the losing leg or winning a leg, just deploy & leave the rest to Algo (but in an event of Tradetron error, please do handle the errors)

Capital Needed is 1 Lakh as it has inbuilt hedges

BankNifty Option Selling (Writing only)

Hedged with OTM legs (0.05 delta each)

Works best in Non-Directional Market. It might struggle in the directional market

MIS orders. After Universal Exit, the algo Auto - Reactivates after 15 mins

Fixed SL of -1900 Rs & Fixed Target of +1900 Rs defined for each Counter. No Day wise SL and Tg defined.

But now, be careful. There is no day- level stop loss or target. Therefore, in a day, the loss can go up to any percentage or number as it is now a multi-counter. Deploy it responsibly and carefully, keeping in mind the risk associated with it. You may even book a loss of -10% or profit of +10% in a day if it takes 5 counters with each -2% or +2% each

Exit at 3:13 pm before market closing

[***Very Important***] Pnl might vary from live account to account, as the SL and Target depend on the Entry premium captured by your broker & TT during the time of entry. It might also happen that your Pnl doesn't match PT or other Live accounts PnL or even the no. of counters taken. Do not Panic, please evaluate monthly wise Results and whether are you happy with them or not!

Please Compare Month wise PnL and see if you are satisfied with the Algo or not. Do not panic if your PnL doesn't match Day wise with other Live accounts or Paper Trade

R U L E TO F O L L O W S T R I C T L Y -

When you deploy any Algo, be it this or any other, please use it for at least a minimum of 30 days, before taking any action like deleting or archiving it! Don't judge it too soon! unless it crosses Historic Drawdown + 5-10% Tolerance limit


30 months of Backtest results & 4 months of Paper Trade results are here https://bit.ly/3D6gP62
LIVE Shared code for my LIVE AUTO Deployment:
baa5b67c-bc6e-4a75-a481-ba9028469a0d





*********************


6. I am not responsible for your loss if it happens, be sensible. First, use the algo in 1x for a month, understand it, and gain confidence. Better stay away from trading, if you are not mentally prepared for losses and don't understand Risk Management. I strongly recommend you select the below option checkbox in the error settings. Where to find this? Ask other creators or anyone on the main Tradetron group.
7. Don't Blame me for your losses, if you don't like it, don't use it. I don't market or promote this Algo as Holly Grail. It will also suffer losses some days, so be prepared.
8. Once deployed, have faith for at least 2 weeks, don't be afraid, and leave it in middle after seeing loss, else next day when you see profit, you will regret it. Use it for at least 2 weeks before judging it. And don't deploy more than you can't manage.
*********************
My other Algos Link:
Click here for Backtest Reports
Click here for All my Tradetron Strategies
Click here for Daily Live Auto PnL Master Excel Sheet
Click here for Channel Link
Click here for Discussion Group
Click here for All Live Auto live shared code
Disclaimer: I'm not SEBI registered investment or financial advisor. Don't deploy any of my strategies based on past performance only. All the pnl we update is our own Live Auto pnl and it is for information purposes. Paper trading for a month is the best way to learn and earn a huge returns in long run. You won't become rich in the short term with any strategy.
Why Telegram channel?
1. to View all the Live auto and paper trade and past results/performance
2. to discuss with your peer traders, if an error happens.
2. discussion on Free Brokers - like Finvaisa, Kotak, etc
3, Daily token generation (if needed for your broker)
4. Charges and taxes of your brokers with others
5. discussion to help you out regarding other general issues like TT errors, pausing, Risk Management, Taxes, etc
6. and of course, strategies updates
Useful links to handle any Errors in Tradetron:
It is important for you go through below videos before you start using TradeTron platform for ALGO Trading:
How to Resolve Error Execution in TradeTron: https://youtu.be/3A87TyQCEGU
Exit on Error Settings: https://www.youtube.com/watch?v=nDHPLpW5oXU
How to resolve errors: https://qna.tradetron.tech/t/how-do-i-resolve-error-execution/28