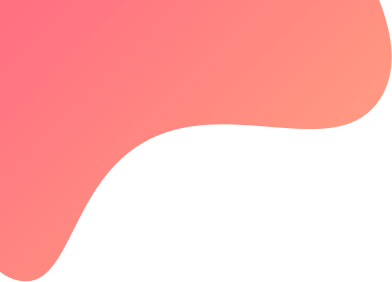 created : 5 months ago| | live deployment: 0
Strategy description
Strategy description
CASH C0W-ANCHOR
THIS STARTEGY IS BASED ON THE BEARISH AND BULLISH BREAKOUTS OF STOCKS AND THE TRADE WOULD ONLY BE INITIATED ONCE THE BREAKOUT IS CONFIRMED WITH VARIOUS TECHINCAL INDICATORS ON A MULTI TIME FRAME.
MARGIN REQUIRED- 30K(on 4x margin)
THE ALGO CAN HAVE A MAXIMUM OF 5 TRADES IN A DAY AND THE VOLUME OF EACH TRADE IS 100K(ONE LAC) SO TOTAL VOLUME ON 1X MULTIPLIER WOULD BE 500K(5 LACS).PLEASE KEEP A BUFFER MARGIN OF AROUND 20K TO AVOID REJECTION OF ORDER AND PLEASE CHECK WITH YOUR BROKER FOR THE EXACT MARGIN REQUIREMENTS.
TARGET AND STOP LOSS-TARGET IS UNLIMITED AND STOP LOSS IS MAXIMUM 2.5K PER DAY ON 1X
THE STOP LOSS IS SET AT 2.5K ON 1 X MULTIPLIER PER DAY
THERE ARE NO FIXED TARGET, IT WOULD COVER HALF THE QTY AT 2 PERCENT TARGET AND HALF WOULD BE SQUARED OFF AT 3:08PM.
ENTRY TIME:ANYTIME AFTER 9 15 AM
EXIT TIME:TARGET OR STOP LOSS OR 3:08PM
PRODUCT TYPE:-MIS
PROFIT SHARING:
CURRENTLY THIS STRATEGY IS FREE TILL MARCH END 2021, POST THAT THERE WILL BE A PROFIT SHARING FOR 20%THE PROFIT WILL BE CALCULATED AND ADJUSTED AFTER THE LOSS (IF ANY) FOR THE PREVIOUS MONTHS.
DISCLAIMER:
I AM NOT A SEBI REGISTERED ADVISOR, I AM NOT RESPONSIBLE FOR ANY LOSS INCURRED IN THE TRADING STRATEGY MENTIONED ABOVE. BEFORE DECIDING TO TRADE YOU SHOULD CAREFULLY CONSIDER YOUR INVESTMENT OBJECTIVES AND ABILITY TO TOLERATE RISK.IF YOU DO NOT FULLY UNDERSTAND THESE RISKS YOU MUST SEEK INDEPENDENT ADVICE FROM YOU FINANCIAL ADVISOR.ALL TRADING STARATEGIES ARE USED AT YOUR OWN RISK.
ALGO AND AUTOMATED TRADING:
GOOD PAST PERFORMANCE IS NO GUARANTEE OF THE FUTURE RESULTS. YOU SHOULDN'T DISCOUNT AN ALGO JUST BECAUSE IT HAS NOT DONE WELL RECENTLY AS IT CAN DELIVER ITS USUAL GOOD RESULTS IN FUTURE
Although our algos are 100% fully automated, you're advised to keep an eye over the account to monitor any significant deviation or error
CONTACT INFORMATION
EMAIL:[email protected]