Get more value out of your subscription by enrolling for ASB Hindi Batch, starts this Saturday. Few seats left. Enroll Now to confirm yours!
Click here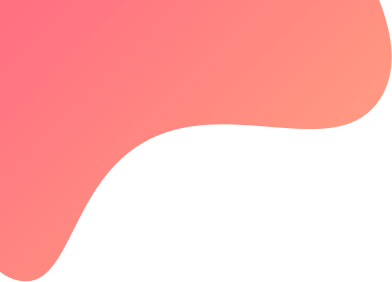 created : 4 months ago| | live deployment: 4
created : 4 months ago | live deployment: 4
$ 1 - Olive Algo Intraday BNF Options Selling
Strategy description
Please Read all details carefully before live deployment of this strategy.



This strategy is designed by Shalom team with Banknifty. This is intraday option selling strategy which sells strangle, straddle and directional spread etc, all positions will adjust according to market movement. There can be multiple counter (generally 1-3) in a day. We earn premium of options and theta decay for whole day according to market movement. If market is either directional or range bound we earn good money. If market is in highly volatile condition then we accept loss.
Entry : Strategy enters after at 9:16 in Monday, Tuesday, Wednesday and Thursday. Strategy enters after at 9:20 on Friday. Till before 3PM after every exit takes re-entry automatically, so if you want to stop in between then exit and pause this algo to avoid re-entry.
Exit : Strategy exit criteria is as per indicator setup. There is no fixed target. As per multiple conditions check strategy sometimes book profit and sometimes hold position with trailing SL. Max loss in a day is capped to 2000 Rs per lot, If no target and SL then strategy exits at 03:01 PM.
Strength of this Strategy : This is a dynamic strategy with many repair continuous and repair once conditions. The strategy works in almost all types of market conditions and will give consistent returns. All positions will take place automatically as per market dynamics. PNL may shows different for user to user. Deploy on Live Offline Trading till you are Comfortable with strategy. Whoever wants a trading in automation with consistent returns your search ends here.
Capital Requirement : 100000 rupees for 1 X multiplier with hedge. Minimum 2 x Multiplier be used to subscribe this strategy in Auto Live execution mode. Hedge position were also built up in this strategy.
Profit Target per day: Target is open for the day.

Max Risk per day: Maximum risk per day 2000 for 1X multiplier (2% on capital of 1 Lakh). This percentage may vary if market mov very sharply.

Introductory Offer : No any charges till Aug 2022, In view of Aazadi ke Amrit Mahotsav this date has been extended to till December 2022, thereafter profit share of 20% will be levied.
Multiplier : Presently minimum 2 lots and maximum upto 40 lots can trade.
Broker : To save brokerage we can suggest you to trade with zero brokerage. Excellent returns can be seen if your broker provides zero brokerage on intraday options.

Backtest Report : This strategy is backtested on Tradetron. Tradetron Backtest report of 01 Apr 2020 To 31 Mar 2021 is attached with below link. Backtested with 1 X Multiplier with hedge.

Backtest Report Period: April 01, 2020 to March 31, 2021 : http://tradetron.tech/strategy/1995236
Handling Errors : If you deployed any tradetron strategy in live auto mode, then sometimes there can be errors. You can analyse and resolve this errors. However, if you still face any error issue during market hours then immediately contact our team.
Disclaimer: -
I am not a SEBI registered investment or financial advisor and I am not SEBI registered analyst. NO claims, rights reserved. I am not responsible for your profit or loss. As option selling involves market risks, please consult Your Financial advisor before using this algo strategy.
Note : Algo Trading does not mean a money-making machine, it is helpful in avoiding emotional trades, following rules, managing money and executing trades quickly. There will be downside, as well as upside we need to stay sticky with strategy. In Algo Trading there may be slippage, error in terminal or any technical issue may happen. Although it is 100% fully automated trading, you are advised to keep a watch over the account to monitor any significant deviation. Olive Algo (Strategy Creator)is not responsible for any losses.

Happy Trading!