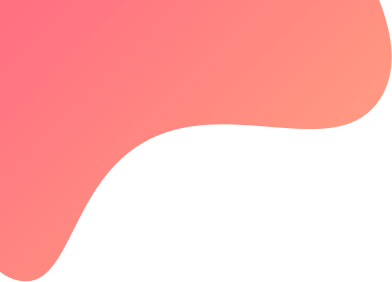 created : 11 months ago| | live deployment: 185
created : 11 months ago | live deployment: 185
Positional Earner - Always in Trade
Strategy description
This strategy is designed with Nifty & Bank Nifty ATM straddles. This is an option selling strategy which sells total 4 legs. In intraday, According to the market movements, strategy goes directional, and exits naked leg on reversals. It sells ATM straddles after 3pm and buys hedges at 3:25pm and carries them overnight.

The strategy would perform well in following situations:
1) Fall in Vix
2) Range Bound movements
3) Directional movement with decay in premium.
4) Flat opening for overnight Positions

The strategy would struggle in following situations:
1) Big Gap up or Gap Down Opening.
2) Rise in vix
3) High Volatility in market with increasing premiums
4) No decay in premiums


Strategy explanation video : https://www.youtube.com/watch?v=EGYLqvNRYF4&t=258s



Capital Requirement : 3,10,000 Rs for 1 X multiplier. Please check with your broker for exact margin requirement.
Entry and Exit times : Entry time is 0922 hrs and Exit time is 1443 hrs (Friday & Monday).

Entry time is 0919 hrs and Exit time is 1443 hrs (Tuesday, Wednesday & Thursday).
Entry time is 1501 hrs and Exit is 0916 hrs for overnight positions. It doesn't carry overnight positions on expiry days.
Target : Intraday Target is 4,600 rs per counter. TSL gets activated at 2,500 rs.
Stop loss : Intraday Stop loss is 4,600 rs per counter.
To know more details about our strategies, Please contact
Pascal: @AECSupport_Pascal (on Telegram)
OR
Jeetendra: @AECSupport_Tjeetu (on Telegram)
Subscription fees : Free

Profit sharing : 5% profit sharing on tradetron shown PnL. Profit sharing invoice will be generated monthly and user need to pay within 4 days, defaulter will be blocked from all our strategies.

Profit sharing discount : We have tied up with Nuvama, IIFL and Alice blue. Users who opens account through our referral link and trades in that account, there is no profit sharing forever.


After opening the account, please share your client id to https://t.me/AEC_Support and fill below form which helps us in the invoicing process.
https://docs.google.com/forms/d/e/1FAIpQLSfQ2Uq4Y2lU0Af-eCrYqmMXn1b1hlL57CKwtgJe9ZDYH9pwWg/viewform?usp=sf_link

Telegram channel :https://t.me/algoedgecapital
Telegram discussions group : https://t.me/algoedgecapital_community

Twitter link : https://twitter.com/vamshisharan
Disclaimer : Algo Edge Capital or I am not a SEBI registered investment or financial advisor. Don't deploy our strategies purely based on past performance only. We are not responsible for your profit or loss. Although this strategy is fully automated, you are advised to keep a track on your account to monitor any deviations or errors. As option selling involves market risks, Please consult your financial advisor before investing.