Get more value out of your subscription by enrolling for ASB Hindi Batch, starts this Saturday. Few seats left. Enroll Now to confirm yours!
Click here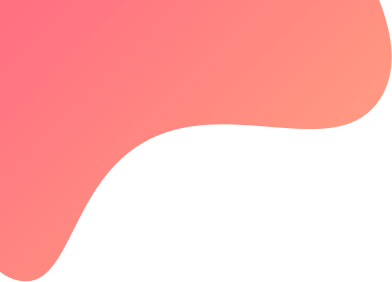 created : 5 months ago| | live deployment: 189
Strategy description
Strategy description
This strategy is introduced by Market Star. Market Star is a well known brand with thousands of subscribers in algo trading since 2 years. Index Alone Survivor strategy is based on options selling. As per our criteria we choose a banknifty and nifty short straddle. .
Max Per Day Risk : The strategy has max loss 4500
Max Per Day Target : 5000
Average number of Trades per Day : 12

Strategy Shared Code : 178591d1-9cb4-419b-86de-673b2e795669
Entry & Reentry : The strategy starts at 9:17 AM. After entry as per index spot movement it tries to adjust the pairs. When it senses market is directional first it tries to roll the pair, if market still trends in the same direction, it exits the positions and when it reverses, it reenters. Reentry cutoff time is 2:15 PM. After this even though any pair exits, that wont reenter.
Exit : The strategy exits at 3:19 PM or if no positions left after 2:15 PM(Reentry cutoff).
The startegy works at most type of market conditions except big W kind of market or highly directional market. Whoever wants a systematic non directional strategy, with consistent return your search ends here.

Strategy Shared Code : 88de063c-d7c4-47a3-97cb-636bdf50cbc3
Telegram Support : https://t.me/Market_Star_Algo_Live
Contact : https://t.me/MarketStar_Admin or https://t.me/Trading_Inquiry1

User Registration Link (Compulsory) : https://docs.google.com/forms/d/e/1FAIpQLSciES6FHkqmTwXCcW-3MLLhJvJ9C6-hlwdTRoBAIQnASrovgw/viewform?usp=sf_link

To make a wise decision, you can check live auto real trade data from below link where MarketStar regularly updates PNL based on our own live auto deployment.

https://docs.google.com/spreadsheets/d/1AwC1Z2XaWg-EPnpYFW28xKwnskn4eR1GF9LYJfojThc/edit?usp=sharing
Strategy Cost
Strategy is free to subscribe. At the end of the month on your live deployment whatever profit will be there , 5% of that profit will be invoiced to you.
If you open an IIFL account or Alliceblue using below link then our strategies will be free as long as you trade in the same reffered account..
After opening account please share your details in below google form so that we will create 0 invoice for u
https://docs.google.com/forms/d/e/1FAIpQLSciES6FHkqmTwXCcW-3MLLhJvJ9C6-hlwdTRoBAIQnASrovgw/viewform?usp=sf_link

Deviations
We enter and exit all trades at market price. It is impossible that for all users ens result will match. When checked closely paper trade to paper trade results differ. Paper to live trade and live to live trade also results differ. I have deployed same strategy in 2 different accounts since last 1 month. Though there were differences in daily PNL but overall monthly PNL does not differ much. Please understand this is not an issue. This is a fact we need to accept.

Disclaimer: MarketStar or I'm not SEBI registered investment or financial advisor. Don't deploy any of our strategy based on past performance only. All the pnl we update is our own Live Auto pnl and it is for information purpose. Paper trading for a month is the best way to learn and earn huge return in long run. You won't become rich in short term with any strategy.