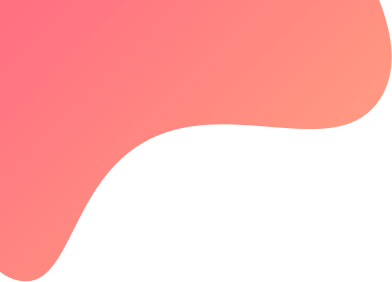 created : 6 months ago| | live deployment: 3
Strategy description
Neha 1.0 R R R is Bank Nifty Options Writing Strategy. This is a purely intraday strategy. This strategy is purely designed to earn from theta decay. Its is a proprietary systematic trade setup designed by TEAM NEHA
This strategy SHORTS / WRITES Call and Put Options for 1 lot of Bank Nifty for Intraday as Intraday Orders / MIS (Zerodha).
Capital Required for 1 x is 90000
Entry :

Morning between 9.16AM - 9.45AM only once


Target

: In multi years backtesting, we found that the best target is no target. Thus, we haven't configure any target in this strategy and target will be open for day end. As below equity curve is EOD performance, we should wait for the day end to book profits.


StopLoss

: ~ MAX Loss in a day is set at 4000


Exit
: 15.00 PM
We do not have any Holy Grail Strategy.
Max Hard SL per day limit is 4K on any bad day

BACK TEST Data suggest Max 10-15% Drawdown you can expect in any bad month
If you are Comfortable with above 3 points than only our Strategies will be suitable/profitable to you else do PT till you get conviction to deploy on above points.




Quantity Multiplier :-
Subscribers can choose quantity multiplier 1x to 100x to manage their trades depending upon the capital one has.
PRICING
Fixed subscription cost of this strategy is 799 Rs/ Month and 10 % profit sharing per month on Tradetron shown PNL.



Invoice will be sent to respective users on last Saturday every month. If Invoice is not cleared in 2 days then user will be blocked.


For all the users having trading account with our Broking partner , for them strategy is free for 2 months NOV and DEC as a DIWALI N NEW YEAR GIFT.

Yes, you read correctly. If not opened yet than open your IIFL account by using our below reference link and enjoy our strategy for Free Our both broking partners are providing free API and low brokerage.



IIFL ACCOUNT OPENING LINK –
https://eaccount.indiainfoline.com?ReferralEmpId=S7vGCxjPNgg204GLK3qpDg==&IsZ20Scheme=yH/cVnk8W9VF8ESv1N6EwQ==
Please contact to my Telegram Handle Link Click or Twitter Handle Link Click

Profit Sharing Discount
For all the users having trading account with our Broking partner there will be discounted profit sharing. Yes, you heard correctly. You can get discount of 2% in sharing fees by opening account in IIFL/ALICE BLUE with our affiliate link and trade on it. Links are given below.
IIFL ACCOUNT OPENING LINK –
https://eaccount.indiainfoline.com?ReferralEmpId=S7vGCxjPNgg204GLK3qpDg==&IsZ20Scheme=yH/cVnk8W9VF8ESv1N6EwQ==


ALICE BLUE ACCOUNT OPENING LINK –
https://alicebluepartner.com/open-myaccount/?P=WRAJ1
Starter Plan of RS 250 is fine to start with Tradetron
Automated Trading is NOT Unsupervised Trading
Good Past performance is no guarantee of future results. It also extends to the fact that you shouldn't discount an algo simply because it's done poorly recently as it can revert to its usual amazing results in future. Although our algos are 100% fully automated, you're advised to keep a slant eye over the account to monitor any significant deviation or errors.
There will always be slippages in Live Auto Trade due to execution delays for any Automated strategy, so keep that in mind while attempting to compare decimal to decimal with Paper Trades !
Before going for Live deployment:
1. Paper trade for a few days (at least a week) and understand the dynamics. Take your time and analyze the results for a few days before opting for live trading. Don't fall for instant gratification. Be patient.

2. Diversification: Prefer diversifying your capital across all 5 strategies instead of using a higher multiplier in one. All strategies are good. Each one will have its good and bad days.
3. No manual intervention: Once you decide to deploy, make it a point to not interfere manually even if there is a loss. Don't use your personal discretion. Deploy only when you start trusting the strategies after paper trading.
4. Multiplier: Don't increase/decrease the multiplier on the basis of profits/losses. Keep it constant for at least a week. Else you might make losses on higher multipliers and profits on lower.
5. Stick to the strategy for at least a month: Don't discard any strategy very quickly. It's not a quick-rich scheme. You need to accept losses as well. Many people delete the deployments if they suffer a loss on the first day. This is not the right way of systematic trading.
6. Intraday deployment and changes: Don't make any changes during trading hours eg: changing multiplier, pausing/reactivating, etc.
*We are not SEBI registered and the strategy shared is purely based on historical movements of indices. Please understand the risk before using this strategy.
In case of any queries related with Algo trading, please reach out to us on below mentioned platforms. Always happy to help.
Twitter handle - @nehafno
Telegram handle - @nehafo
Telegram Channel - https://t.me/nehafno
Telegram Group - https://t.me/nehaalgotrading