Due to the overwhelming response, Batch 7 of Advanced Strategy Building Course is full. Enroll now for Nov Batch 8
Click here.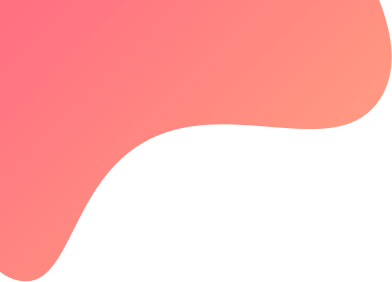 created : 4 months ago| | live deployment: 5
Strategy description
Please note that Fixed Monthly Subscription charge is ZERO for the First month only. From second month onwards, there is no Fixed Monthly Subscription charge if you open trading account in FYERS or FIRSTOCK through my referral or map your existing FYERS or FIRSTOCK trading account to me and trade with these brokers. This is the best and win-win approach for both of us; If you want to trade my ALGO strategies with any other brokers then Rs.2,500/- is the fixed monthly subscription fee from second month onwards. Profit sharing is 12%. Please go through all the details provided below for complete understanding.
Strategy Name: BNF Dynamic Wealth Creator 3.0
Strategy By: Reddaiah Reddy Mula, Founder of Wealthy Options
Capital Requirement: 2 lacs per 1 set on non-expiry days and 1.3 lacs per 1 set (by buying 2000 points away deep OTM options for margin benefit) on Expiry days; Ideally 2 lacs capital is enough to sell one BANKNIFTY ATM straddle, however if at times if both CALL & PUT option orders hits exchange exactly at same time then there is a possibility exchange expects about 3 lacs capital to sell one ATM straddle. This may happen rarely but possible. To avoid this risk you can buy 2000 to 2500 points away deep OTM options to get Margin Benefit so that you can avoid the risk of margin shortage. More on this is explained below in Strategy Description column and one free strategy also shared which buys deep OTM options before this main strategy sells ATM straddle.
Minimum Capital Required for subscription: 4.5 lacs (should be able to trade 2 sets minimum);
Maximum Sets: 48 sets per one deployed strategy (if you want to trade more than 48 sets then go for one more deployment of same strategy with remaining quantity)
Strategy Description:
This is Intraday Options Selling strategy works on current week BANKNIFTY ATM Short Straddles with multiple reentries and exits to capture both Theta decay and Delta moves throughout the day (no.of reentries restricted to avoid over trading). Entry time is at 9:25 on Friday, 9:20 on Monday and 9:17 on Tuesday and Wednesday and 9:16 on Thursday. Exit time is 2:59 pm on Expiry Day and 3:19 pm on other days.
Drawdown of this strategy is 3.8% and for a period of 30 calendar days as per the backtesting data of 2021, so in LIVE trading one must consider Drawdown might be 8 to 10% and for a period around 60 days in worst case scenario. Drawdown can happen any time, i mean it can happen from day 1 you have subscribed to strategy or after 10 days but one should be ready to face the Drawdown phase as its part of strategy and one should accept the same whole heartedly and should not get worried when strategy goes through Drawdown phase. Capital requirement to trade this strategy can be further reduced to 1.3 to 1.4 lacs by buying 2000 or 2500 points away OTM options in current week as hedge before strategy places main sell orders. Below is free add-on strategy which buys deep OTM options before "BNF Dynamic Wealth Creator 3.0" sells options. This add-on strategy can be deployed along with main strategy so that you don't need to manually place BUY orders to avail additional Margin Benefit. I would advise to use this additional margin benefit on Expiry Day trading. Trade with 50% quantity on Fridays. For example if your usual quantity is 4 lots then trade with 2 lots on Fridays. On Expiry days one can consider trading with 1.5 times of the quantity traded on non-expiry days by buying 2000 points away deep OTM hedges. This is how i trade in my personal accounts. You can subscribe to below add-on strategy as per your requirement. There is no charge for using this add-on strategy. For more details, please read description column of below add-on strategy.
Deep OTM Hedges for BNF Dynamic Wealth Creator ALGOs - All Days: https://tradetron.tech/strategy/1876234
Maximum Risk: Max loss for this main "BNF Dynamic Wealth Creator 3.0" strategy is set at 4000 per set (1 Short Straddle). In other words Max Risk per day is 2 to 2.25% when you allocate 2 lacs capital for 1 set (1 Short Straddle).
Recommendation: It is highly recommended subscribers trade both version 2.5 and 3.0 strategies with equal quantity for better Diversification of Capital and further smoother equity curve. One need to have 9 lacs capital to trade both these strategies but can be managed with 7 to 7.5 lacs capital as well by buying deep OTM options for Margin benefit. However, if you want to trade only one, then choose either 3.0 or 2.5 version and stick with it and do not switch between them.
Deviations in PNL:
All the Entry, Adjustment and Exit trades in this strategy are taken at Market price; So, there will be small difference in premiums received between difference accounts / clients and because of these differences PNL changes client to client; All the Stop Loss and Adjustment trades are mainly based on a percentage of premiums, so sometimes SL may hit for one client and may not hit for other client due to small difference in premiums and this can give significant difference in PNL at times when one compared with other clients. However, in long run all such differences will even out as that is natural process and one should accept this fact.
Trading Account: I have partnered with leading discount brokers FIRSTOCK and FYERS who provide maximum benefits for options sellers like Free APIs, 100% collateral (after hair cut), buy or sell any deep OTM options, Direct Mutual Funds, Basket order, etc. You need to trade through one of these brokers where your trading account is opened through my reference. You don't need to pay any fixed monthly Subscription fee in this case. Please check following link for more details and benefits of the brokers I have partnered with: https://www.wealthyoptions.in/broking . You can open account by clicking referral links provided below or contact me.
Link to open free FIRSTOCK account: https://kyc.thefirstock.com/dcob/#/?source=I&id=KS001
Link to open free FYERS account: https://open-account.fyers.in/?utm-source=AP-Leads&utm-medium=AP0731

Monthly Subscription Fee: FREE for the first month and then FREE from second month if you are trading with brokers I have partnered with and this is best and win-win approach; If you want to trade this strategy with any other brokers then Rs.2,500/- is monthly subscription fee from second month onwards.
Profit Sharing: 12% profit sharing per month on the PNL shown by Tradetron for individual clients. Invoices will be raised and sent to respective clients on 1st of every month and clients need to clear these invoices by 5th of every month, failing to do so such clients will be blocked to use strategy from next day of due date. In case of any losses at the end of month, loss will be carried to next month(s) and will be adjusted from profits in following months. You are expected to leave ALGO to do its job rather than manually intervening and closing trades early and such actions are not accepted unless your Algo faces any Error in execution from Tradetron end.
Support: Please make sure you generate token every trading day before 9:15 am as that establishes connectivity between Tradetron and your Broker, and it takes only 30 seconds to do it. Whatsapp/Telegram me on 8838410023 after subscribing to this strategy, i will add your mobile number to my private Telegram group "Wealthy Options Traders" for support and live updates during market hours.
You can follow me in Twitter at: https://twitter.com/wealthyoptions1
How to configure your Trading account with Tradetron and make a start for ALGO Trading:
Subscribe to Tradetron Starter or Retail plan (or as per your choice) and make sure you chose NSE/NFO plan while subscribing to Tradetron plan. Then subscribe to my "BNF Dynamic Wealth Creator 2.5" or "BNF Dynamic Wealth Creator 3.0" or both with 50% capital allocation into each. Follow below instructions to configure your trading account with Tradetron to go LIVE.
Integrating FYERS trading account with Tradetron is very easy and straight forward and following video explains this part: https://www.youtube.com/watch?v=78zSKbraghQ&t=217s. You can also follow configuration instruction provided in following doc link: https://tradetron.tech/html-view/configure-fyers

Integrating FIRSTOCK trading account with Tradetron is very straight forward. You can follow simple steps mentioned in this document: https://tradetron.tech/html-view/Configure-Firstock

Once you configure your trading account with Tradetron and deploy strategy in "Live Auto" mode. You need to login into your FYERS trading account from Tradetron (through a link in "Broker & Exchanges" page) in Incognito mode everyday before 9:15 am IST to generate the API Token. It only takes 30 seconds to generate the token. For FIRSTOCK, it is even more simple, you just need to click refresh button in "Broker & Exchanges" page in Tradetron to generate token on every trading day before 9:15 am IST. More details are mentioned in configuration links provided above. That's it you are all set for ALGO TRADING in LIVE AUTO mode.

Useful links to handle any Errors in Tradetron:
It is important for you go through below videos before you start using TradeTron platform for ALGO Trading:
How to Resolve Error Execution in TradeTron: https://youtu.be/3A87TyQCEGU
Detailed Explanation about different Status of Strategy: https://youtu.be/PMqkzU0-Dmg
Exit on Error Settings: https://www.youtube.com/watch?v=nDHPLpW5oXU
How to resolve errors: https://qna.tradetron.tech/t/how-do-i-resolve-error-execution/28
General Suggestions: Success in Systems / Algo trading mainly depends on trading with discipline and without manually intervening (unless I advise in any very rare conditions) with ALGO. Do not measure performance of strategy just by looking at 1 month performance; Trade at least for 3 months before you start measuring or questioning performance of the strategy. Please go through Drawdown, Drawdown period and then only go ahead subscribe to strategy if you are completely convinced and comfortable to trade this strategy, otherwise don't subscribe. Best results in Systems / Algo trading are achieved if we let Algo to perform on its own for long period of time. Strategy will be evolved and improved further when needed due to any change in Market conditions or dynamics.
It is generally recommended (not mandatory) to have trading with two brokers if you are trading with sizeable capital as that would help in taking counter trade in other trading account in case of any technical glitch from one or other broker. This is not only for Algo trading but in general it is a good risk management approach for the clients trading with bigger capital.

Disclaimer: I am not a SEBI registered investment, trading or financial advisor. Don't deploy my strategies based on past performance only, please go through all the details mentioned above and make your decision accordingly. I am not responsible for your profits or losses. Though backtesting and live performance results give an indication of what can be expected in future, however it is not guaranteed that strategy will perform in same way as it has done in the past. Although this strategy is fully automated, you are advised to keep a track on your account to monitor any deviations or errors due to any Technical glitches from Broker or Tradetron end. Options trading involves market risks, please consult your financial advisor before investing.