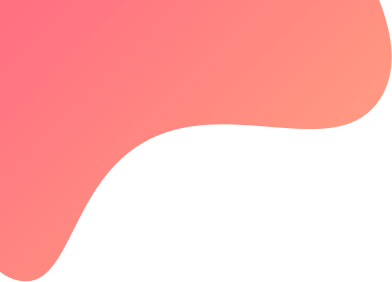 created : 1 year ago| | live deployment: 35
Strategy description
Strategy in Brief:
GMP - Gamma Multileg Positional
Buys ITM Index Options (both Bank Nifty and Nifty) for Intra+Positional Basis - Weekly & Monthly Options
Exit & SL as per defined criteria within the strategy.
Order Type: NRML Order

New Entry Time: 09:31 AM
Exit Time: Not defined
SL per Counter: -12000
Target per Counter: 28000-30000
TSL From: 8000
Track our trades & performance via our Live Shared Code:
b0448a8c-61ab-49ab-bd9e-ac063dfed3b2
57fefadc-1979-4346-86d7-45e8296a0cd3

3b8ef811-d254-4755-8857-b1177d80f422
For more details, you can check the below links:-
Telegram Group (Click to Join)
Interactive Q&A by our Team
Telegram Channel (Click to Join)
Important Announcements Only
Daywise Live Positions Bot (Click to visit)

Live Strategy Tracker on Telegram

Important Video Links

Understanding Strategy Correlation
Drawdown & Risk Management in Algo Trading
Broker Comparison for Algo Trading
How it Works

This strategy takes option buying decision basis support and resistance RSI, Moving Averages, and Open Interest. Once it takes a decision it enters either a CE or a PE for both or one of the indices, depending on the parameters for both the indices.
This is an intra+positional strategy, and you should keep patience with the positions taken and allow the positions to play.
The strategy tries to filter the noise in the market and takes a position at the likely beginning of the trend. If the trend has the strength it would take further positions in the direction of the trend.
What to Do
Fire and Forget. Leave it in auto mode and see the magic. We recommend you put this strategy in TT Paper Trade for the first week, this will help you build the patience required for sticking to the strategy.
Be Patient. Allow the strategy to catch the trend. In most cases, it will exit before the trend reverses and take a counter position. But sometimes due to volatility, it might take more than 1 trade in a day.
Recommended Multiplier is

1x to 5x. 5x

is the maximum limit set by us as option buying is risky due to theta decay. Please use this strategy as part of your portfolio including option writing strategies to give you an edge in the long term as the trend doesn't remain forever.
You can however exit the strategy if you like the profits you have made. However, we recommend you ride the trend with us.
What Not to Do
Don't trade this strategy inconsistently. You need to give it at least 2 weeks in live before deciding if it is useful for you or not.
Don't Panic, this strategy analyzes trade parameters at regular intervals before deciding the move. The objective is the remove the noise and remain in position.
Don't worry about theta decay, as we take mostly liquid ITM options, theta decay is minimal in most cases, it will be compensated by the move.
Invoicing Rules
Invoice to be generated on 2nd of every month. You will be given 5 days to pay and if not paid by the 7th Midnight. You will be blocked forever.
If on an overall basis across strategies, you end up having a loss, this will be set off against future PNL.
If you are doing PT on the strategy via our trial coupon and then move to a live trade without our permission/payment of the strategy. We will block your execution.
Support
Telegram Channel: StrategyOne Telegram Channel
Strategy One Salient Features
All strategies have SL built on fixed % loss, Market, and Trade Parameters. SL is explained for each strategy.
All intraday strategies are designed with Discipline in mind, if SL hits there is no re-entry.
We have multiple strategies across different segments and at multiple price points.
We have combo plans for our strategies, join our telegram group to know more about it. Under this, you will get complimentary access to our pro strategies if you subscribe to multiple strategies of ours.
Our Strategies portfolio is as below:-
Gamma - Positional Option Buying Strategies
Theta- Intraday Option Selling Strategies
Sigma - Swing Cash Portfolio Strategies
Alpha - Dynamic Option Buying and Selling Combo Strategy
Delta - Swing Positional Futures Strategies
Zeta - Positional Option Selling Strategies