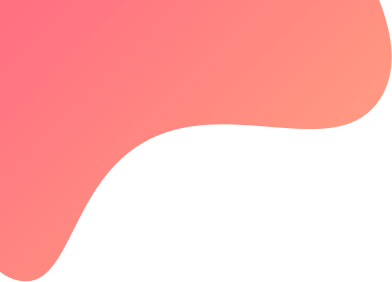 created : 1 year ago| | live deployment: 0
Strategy description
Daily Wages Series

Strategy Core: Index option selling strategy which sells straddles in Banknifty. This strategy is designed considering the law of averages and it is suitable only if the brokerage is free or if the strategy is run in higher multipliers as the number of trades taken per day are high. It continuously books a fixed amount of Risk:Reward (RR) as per the model and re-activates in 2 minutes for the next entry.
Model 1: Risk management and adjustment is done at individual legs and also at an overall strategy level.
Model 2: Risk management and adjustment is done at overall strategy level.
To diversify the risk better, deploy same multiplier of Model 1 and Model 2. Here is how it would help balance the trades:
1. If it is a sideways market, most of the times, both the models would give profit.
2. If it is a one side trending market, Model 1 may exit the losing leg and try to capture the trend to close in profit. Meanwhile, Model 2 would end up in loss if the one side move is quite high.
3. If it is a volatile market where Model 1 may exit one leg and then on reversal, the other leg also gets exited. In such scenarios, Model 2 may survive the volatility as long as it does not breach strategy level RR.
This is just an illustration of how these two models differ and diversify the risk.

Strategy Links to DW series: Due to limitations in the number of strategies allowed in market place, not all the strategies are listed in marketplace.
Margin Reqd

Order Type

Model 1

200000

NRML

200000

MIS
Margin Reqd

Order Type

Model 2

200000

NRML

200000

MIS
Note: Due to the nature of the trade with quick booking of profit or loss, the DW series tends to take more counters every day. Higher the RR, lesser the counters.
Model 2 with 1 counter a day: Suitable for people who do not want multiple counters and to track daily progress based on the counters.
Margin Reqd

Order Type

Model 2 – 1 counter a day

200000

MIS
This strategy follows the principles of Daily Wages Model2 series, following are the differences between Daily Wages & this model:
1. Exit and entry of new position is taken immediately, no 2 minutes cool off period.
2. One counter per day, within same counter, the R:R is Rs.500. It books Rs.500 profit or Rs.500 loss and enters next straddle.
3. All orders are in MIS type. Margin required is 1.5lakhs.
Margin Boosters: To reduce the margin with hedge benefits, you may consider deploying Margin Booster strategy which takes OTM buy. MIS boosters enters and exits the same day but NRML boosters enters after deployment and exits on expiry day.
Banknifty MIS Banknifty NRML Nifty MIS
Profit Sharing: Currently all the strategies from "The Professor" are free until further notice. Satisfied subscribers who wish to share the profits may contact us on telegram id. Any change in the policy would be communicated to the subscribers.
The results are to be looked at a monthly basis rather on daily basis to have a comprehensive view of the ROI.
Although the algo takes care of the entry, exit, adjustments, you are advised to keep an eye over the account to watch for any errors which could be due to margin shortage or technical issue etc.
To Join our telegram channel and for more updates – Click Here .
All strategies with links, description and backtest results are updated – Click here

My referral code: Alice Blue referral link

Disclaimer: "The Professor" or its associates are not SEBI registered advisors or Portfolio Managers. We do not take responsibility for any losses that might occur as a result of deploying this strategy nor do we guarantee any returns. If you are not aware of risks associated with FNO trading, you are strongly recommended to understand, analyse and then trade on FNOs.