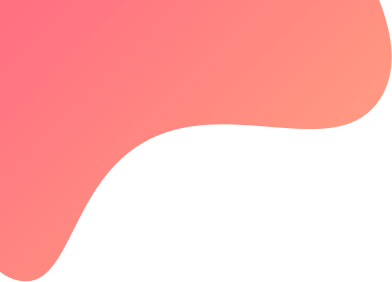 created : 2 months ago| | live deployment: 2
Strategy description
Strategy description
CASH C0W-GOLD MINI
THIS STARTEGY IS BASED ON THE TREND AND MOMENTUM OF GOLD SO BASED ON VARIOUS TECHNICAL INDICATORS IT TAKES THE TRADE(1 LOT) THE TRADE WOULD ONLY BE INITIATED ONCE THE VARIOUS TECHINCAL INDICATORS GIVES SIGNAL ON A MULTI TIME FRAME.
MARGIN REQUIRED- 50K
THE ALGO CAN HAVE TRADES AS AND WHEN THE INDICATORS GIVES A SIGNAL, THERE IS NO LIMIT TO THE NUMBER OF TRADES IT WOULD TAKE PER DAY. .PLEASE KEEP A BUFFER MARGIN OF AROUND 20K TO AVOID REJECTION OF ORDER AND PLEASE CHECK WITH YOUR BROKER FOR THE EXACT MARGIN REQUIREMENTS.
TARGET -TARGET IS UNLIMITED

STOP LOSS- WHEN THE INDICATOR GIVES THE SIGNAL SIGNAL

PRODUCT TYPE:-NORMAL
PROFIT SHARING: PROFIT SHARING OF 10% OFTHE PROFIT ,TO BE CALCULATED AND ADJUSTED AFTER THE LOSS (IF ANY) FOR THE PREVIOUS MONTHS.
Before going for Live deployment: (Credit to TradingBots )
1. Paper trade for a few days (at least a week) and understand the dynamics. Take your time and analyze the results for a few days before opting for live trading. Don't fall for instant gratification. Be patient.
2. Diversification: Prefer diversifying your capital across all 5 strategies instead of using a higher multiplier in one. All strategies are good. Each one will have its good and bad days.
3. No manual intervention: Once you decide to deploy, make it a point to not interfere manually even if there is a loss. Don't use your personal discretion. Deploy only when you start trusting the strategies after paper trading.
4. Multiplier: Don't increase/decrease the multiplier on the basis of profits/losses. Keep it constant for at least a week. Else you might make losses on higher multipliers and profits on lower.
5. Stick to the strategy for at least a month: Don't discard any strategy very quickly. It's not a quick-rich scheme. You need to accept losses as well. Many people delete the deployments if they suffer a loss on the first day. This is not the right way of systematic trading.
6. Intraday deployment and changes: Don't make any changes during trading hours eg: changing multiplier, pausing/reactivating, etc.
DISCLAIMER:
I AM NOT A SEBI OR MCX REGISTERED ADVISOR, I AM NOT RESPONSIBLE FOR ANY LOSS INCURRED IN THE TRADING STRATEGY MENTIONED ABOVE. BEFORE DECIDING TO TRADE YOU SHOULD CAREFULLY CONSIDER YOUR INVESTMENT OBJECTIVES AND ABILITY TO TOLERATE RISK.IF YOU DO NOT FULLY UNDERSTAND THESE RISKS YOU MUST SEEK INDEPENDENT ADVICE FROM YOU FINANCIAL ADVISOR.ALL TRADING STARATEGIES ARE USED AT YOUR OWN RISK.
ALGO AND AUTOMATED TRADING:
GOOD PAST PERFORMANCE IS NO GUARANTEE OF THE FUTURE RESULTS. YOU SHOULDN'T DISCOUNT AN ALGO JUST BECAUSE IT HAS NOT DONE WELL RECENTLY AS IT CAN DELIVER ITS USUAL GOOD RESULTS IN FUTURE
Although our algos are 100% fully automated, you're advised to keep an eye over the account to monitor any significant deviation or error
CONTACT INFORMATION
EMAIL:cashcowtechie@gmail.com
YOUTUBE:COMING SOON