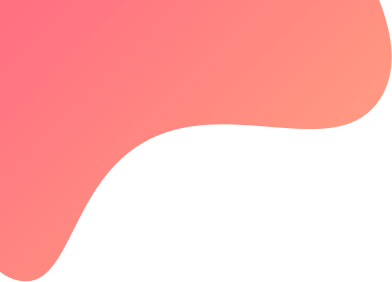 created : 4 months ago| | live deployment: 40
Strategy description
Strategy description
This strategy is introduced by Market Star. Market Star is a well known brand with 15000+ subscribers in telegram since 3 years. BankNifty Premium Eater strategy is based on options selling. As per our criteria we choose 3 pairs of CE and PE to sell. Each leg has fixed limited amount of SL. Where as profit is unlimited. The startegy works best when market is convincingly one sided either up or down. Usually Banknifty is highly trending so success rate if this strategy is very high. Since we are hedging, even though market is rangbound then also the startegy works very well. The only case when market goes too much high and too much low both sides after our entry, then only the strategy makes loss. but this is a rare scenario. Whoever wants a systematic trading with consistent return your search ends here.


This strategy if used with BankNifty OTM Hedge strategy (3X) then only 2.5 lakhs capital will be required. Without hedge capital needed 450000.

Telegram Support : https://t.me/Market_Star_Algo_Live
Contact : https://t.me/MarketStar_Admin

Strategy Explanation Video : https://www.youtube.com/watch?v=DsiG_UR7_-Q&t=29s
Strategy Snapshot



Strategy Cost

Fixed subscription cost of this strategy is 1000 Rs/ Month and 5 % profit sharing per month on Tradetron shown PNL.
Invoice will be sent to respective users on 1st of every month. If Invoice not cleared then user will be blocked on 5th of the month.
Those who opened aliceblue account by our reference and trading there, for them startegy is free. If not opened, then open your aliceblue account by using our below reference link and enjoy all our strategies for free..

https://accountopeningaliceblue.com/MARKETSTAR


After opening account please whatsapp me at https://t.me/MarketStar_Admin your Client ID. I will give you a coupon for 1 year subscription of the strategy.

Please note : Coupon will be invalidated and can not be created once again if found you have shared the coupon with anyone else.
Please make sure your aliceblue account name and tradetron account name matches. Otherwise coupon will be invlidated..
Deviations
We enter and exit all trades at market price. It is impossible that for all users ens result will match. When checked closely paper trade to paper trade results differ. Paper to live trade and live to live trade also results differ. I have deployed same logic in 2x multiplier version and unlimited version. But there also overall pnl differs. Please understand this is not an issue. This is fact we need to accept.

To make a wise decision, you can check live auto real trade data from below link where MarketStar regularly updates PNL based on our own live auto deployment.

https://docs.google.com/spreadsheets/d/1AwC1Z2XaWg-EPnpYFW28xKwnskn4eR1GF9LYJfojThc/edit?usp=sharing
Disclaimer: MarketStar or I'm not SEBI registered investment or financial advisor. Don't deploy any of our strategy based on past performance only. All the pnl we update is our own Live Auto pnl and it is for information purpose. Paper trading for a month is the best way to learn and earn huge return in long run. You won't become rich in short term with any strategy.