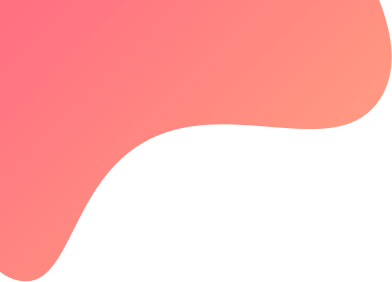 Newsletter
The Tradetron Newsletter - October 2021
From November 1, The starter plan will now come with continuous condition check and will cost Rs.300 per month. Users can upgrade to a yearly plan at old rates and avail of the new features at the old price.
We have added a new Keywords documentation page which will allow you to quickly access information on how to use one of our 150+ keywords to build your conditions using our patent pending no code strategy builder. - https://tradetron.tech/keyword/documentation or download a PDF from https://files.tradetron.tech/TT_Keywords.pdf
We have made additions to our Reports section for you to quickly find the latest PNL of your trading grouped or filtered by any criterion. The setting for the last report you saw is saved automatically, so the next time you click on Reports, you see that instantly. Our endeavour is to reduce every extra click from a users experience.
We released our new Advt - Let Rules Take Over. Have a look here and share it with people you think need to hear this today.
---
Broker offer for Tradetron users
Aliceblue has the following offer valid till Dec 31 2021
You are eligible for a FREE Tradetron subscription of Rs. 250/- per month! All you need to do is to execute a minimum of one trade a month. Upon qualifying, the scheme amount will be credited to your ledger directly. For Queries, Call: 08045412050 / 08045366890 or email tradestore@aliceblueindia.com
---
Strategy Creation videos by Tradetron users
Stoploss Limit Order On Tradetron | Algo Trading Series Part 8 by Ravi Mehta
http://youtube.com/watch?v=NwFf6DKJnww
---
Strategy Report Card
https://tradetron.tech/strategy-stats
At 1x, the 418 strategies on the marketplace required Rs. 10.48 cr in margin and generated Rs.9.60 lakhs in gross returns. The total AUM of all public strategies in all live accounts stood at Rs.63.97 cr.
You can click on any column to sort the data as per that field. Choose a strategy as per your comfort and risk appetite and always start any new strategy with paper trading. Patience is a virtue.
---
Collaborate.
QnA Forum - qna.tradetron.tech
Twitter - https://twitter.com/Tradetron1/
Videos - https://www.youtube.com/c/tradetron
Telegram Community - t.me/tradetron1
Webinars - webinars.tradetron.tech
Tickets - ticket.tradetron.tech
Blog - blog.tradetron.tech
SourceForge - https://sourceforge.net/software/product/Tradetron/reviews/new
---
New to Tradetron?
4 steps to get algo enabled
Go to https://tradetron.tech/strategies, click on subscribe next to any strategy.
Once logged in, go to Strategy —-> My Strategies and click on Deploy, select Paper Trading and then again Deploy.
Go to Strategy —> Deployed and monitor the paper trading performance.
You can take these strategies live in your broker account. Get your broker and tradetron account configured by Tradetron support team on webchat via anydesk (9 am to 11.30 pm mon-fri)
---
Need help with your own strategy ?
New strategy : Fill up a form at questionnaire.tradetron.tech and we will send you a quote or duplicate one of our many templates from https://www.tradetron.tech/html-view/strategy-templates
---
Strategy of the month
CASH COW-SILVER MICRO - https://tradetron.tech/strategy/412922
THIS STRATEGY IS BASED ON THE TREND AND MOMENTUM OF GOLD SO BASED ON VARIOUS TECHNICAL INDICATORS IT TAKES THE TRADE(5 LOTS SILVER MICRO) THREE LOT WILL BE INTRADAY AND TWO POSITIONAL. THE TRADE WOULD ONLY BE INITIATED ONCE THE VARIOUS TECHINCAL INDICATORS GIVES SIGNAL ON A MULTI TIME FRAME
---
Food for thought
"Do more of what works and less of what doesn't." – Steve Clark