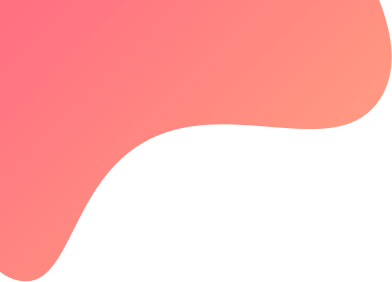 Newsletter
The Tradetron Newsletter - December 2021
Access Share Feature. The much asked for requirement of allowing users to add multiple accounts with same broker is now available. Any user can choose to share their broker access / any deployed strategy access / strategy template access with any other tradetron user(s) by sharing a unique code. You can see this video here to know more about this feature. The shared strategies and the ones deployed by you in someone elses broker account will be accessible to you from your own deployed page using a simple search ?lter. Immensely powerful with no new pages to get accustomed to.
We have added following keywords to our condition builder.

Balance of Power (BOP) is an oscillator that measures the strength of buying and selling pressure.

Introduced by Igor Levshin in the August 2001 issue of Technical Analysis of Stocks & Commodities magazine, this indicator compares the power of buyers to push prices to higher extremes with the power of sellers to move prices to lower extremes.

When the indicator is in positive territory, the bulls are in charge; and sellers dominate when the indicator is negative. A reading near the zero line indicates a balance between the two and can mean a trend reversal.

Volume-Weighted Moving Average is the same, except that it gives a different weight to each closing price.

The Coppock Curve is a long-term price momentum indicator used primarily to recognize major downturns and upturns in a stock market index. It is calculated as a 10-month weighted moving average of the sum of the 14-month rate of change and the 11-month rate of change for the index. It is also known as the "coppock guide.

Central Pivot Range is a versatile technical indicator usually comprising of only 3 levels
A central pivot point (pivot),
A top central level (TC), and
A bottom central level (BC).

Max Loss: Will log maximum loss a counter has made

Our mobile app now has a watchlist and a ticker on top which keeps you updated on the instruments list you are tracking along with keeping a birds eye view on the algos. You can download the latest version 1.9.2 from the following links.

App store : https://apps.apple.com/in/app/tradetron/id1540269842

Play store : https://play.google.com/store/apps/details?id=com.tradetron

Hem Securities, Crosseas Capital, Farsight Securities, Philip Capital, GRD Securities, BGSE Financials & Flattrade are now integrated with Tradetron. Wisdom Capital (Symphony API) & Finvasia (Shoonya) are connected with their new APIs. See a list of all our 50+ broker partners here - https://tradetron.tech/html-view/partners
---
Strategy Creation videos by Tradetron users
Tradetron after 21 days by Intraday Player
---
Strategy Report Card
https://tradetron.tech/strategy-stats
At 1x, the 443 strategies on the marketplace required Rs. 10.17 cr in margin and generated Rs. 25 lakhs in gross returns. The total AUM of all public strategies in all live accounts stood at Rs.43.63 cr.
You can click on any column to sort the data as per that ?eld. Choose a strategy as per your comfort and risk appetite and always start any new strategy with paper trading. Patience is a virtue.
---
Collaborate.
QnA Forum - qna.tradetron.tech
Twitter - https://twitter.com/Tradetron1/
Videos - https://www.youtube.com/c/tradetron
Telegram Community - t.me/tradetron1
Webinars - webinars.tradetron.tech
Tickets - ticket.tradetron.tech
Blog - blog.tradetron.tech
SourceForge - https://sourceforge.net/software/product/Tradetron/reviews/new
---
New to Tradetron?
4 steps to get algo enabled
Go to https://tradetron.tech/strategies, click on subscribe next to any strategy.
Once logged in, go to Strategy —-> My Strategies and click on Deploy, select Paper Trading and then again Deploy.
Go to Strategy —> Deployed and monitor the paper trading performance.
You can take these strategies live in your broker account. Get your broker and tradetron account configured by Tradetron support team on webchat via anydesk (9 am to 11.30 pm mon-fri)
---
Need help with your own strategy ?
New strategy : Fill up a form at questionnaire.tradetron.tech and we will send you a quote or duplicate one of our many templates from https://www.tradetron.tech/html-view/strategy-templates
---
Strategy of the month
NIFTY Always In Trade-3 (Positional with Hedge) - https://tradetron.tech/strategy/895009
Strategy buys an OTM Strangle on Monday & square it off on Thursday to get margin bene?t as well as overnight protection.
It is trend following Strategy.
Then Strategy sells one pair of Nifty short straddles. It enters on different times on different days.
---
Food for thought
"The biggest risk to an evolving system is that you become bogged down by experts from a world that no longer exists. The more evolution you have, the more you should expect that expertise has a shelf life."" - Morgan Houselr
---
Have you had a look at this - if not, you must - might just be the inspiration you need.