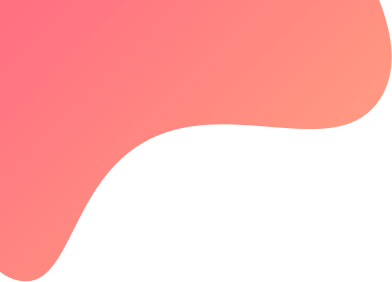 Newsletter
The Tradetron Newsletter - January 2023
This newsletter is about what YOU want next!
"Hey Alexa, It's Tradetron!" We are integrating with Alexa and would love to hear your thoughts on what commands you would like to make through the platform. Please feel free to reach out to us with your ideas.
We're also working on version 2 of our backtest PDF report, and we want to make sure it has all the stats you need. If there are any specific statistical calculations you'd like to see in the report, please let us know so we can include them.
In case you haven't already, we invite you to take an interactive tour of our platform to understand more about the features and capabilities that Tradetron offers. You can access the tour by clicking the Tour button available on the bottom left corner

For new users, we're excited to announce that you'll be receiving a series of 12 mailers which will take you through the Tradetron platform step-by-step. These mailers will help you to quickly get up to speed and make the most of our platform.
And lastly, if you know someone who would benefit from using Tradetron, you can invite them to a personalised demo of the platform using this link. We believe that our platform has the potential to make a big impact on the trading world and we're always excited to share it with others.

 
As a special offer, we wanted to remind you that our annual plans come with a 17% discount. And if you ever change your mind, we offer a pro-rata refund on your subscription fees. We're proud to be one of the only SaaS companies that offers refunds in this way, and it's our way of ensuring that you only pay for what you use.
---
Videos by Tradetron users
ALGO TRADING EXPLAINED by SOAMJENA
---
Collaborate.
Twitter - https://twitter.com/Tradetron1/
Telegram Community - t.me/tradetron1
QnA Forum - qna.tradetron.tech
Videos - https://www.youtube.com/c/tradetron
Webinars - webinars.tradetron.tech
Helpdesk - help.tradetron.tech
Blog - blog.tradetron.tech
Wall of Love - review.tradetron.tech
SourceForge - https://sourceforge.net/software/product/Tradetron/reviews/new
---
New to Tradetron?
4 steps to get algo enabled
Go to https://tradetron.tech/strategies, click on subscribe next to any strategy.
Once logged in, go to Strategy —-> My Strategies and click on Deploy, select Paper Trading and then again Deploy.
Go to Strategy —> Deployed and monitor the paper trading performance.
You can take these strategies live in your broker account. Get your broker and tradetron account configured by Tradetron support team on webchat via anydesk (9 am to 11.30 pm mon-fri)
---
Need help with your own strategy?
New strategy : Fill up a form at questionnaire.tradetron.tech and we will send you a quote or duplicate one of our many templates from https://www.tradetron.tech/html-view/strategy-templates
---
Food for thought
"The four most dangerous words are: 'This time it's different'."
- Sir John Templeton
Have you had a look at this - if not, you must - might just be the inspiration you need.