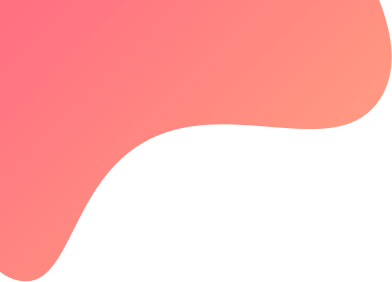 created : 4 months ago| | live deployment: 0
Strategy description
Apache (BNF) is a Non-Directional Options Writing Strategy that works intraday. It trades 1 lot of Bank Nifty strangle pair with custom parameters. It will only take entry when the volatility is in a suitable range.

Entry: 09:20 hrs to 14:00 hrs depending on conditions.
Exit: 15:07 hrs
Max Trades per day: 2 no's (1 Trade = 1 Buy + 1 Sell)

TARGET & STOP LOSS
This Strategy has No Target but has a max Stop Loss of ₹ 2,000 in a day. Though there is a provision to renew the deployment after the target or Stop Loss/Trailing Stop Loss has hit, we would recommend NOT TO deploy the strategy again.
Note: The results in live trades may vary from that of the paper trades due to slippages and volatility of the indices.
Backtest Report (6 months)
CAPITAL REQUIREMENT
The below are tentative and indicative figures, please check with your broker for exact margin requirements.
Alice Blue:

₹ 2,00,000/- funds in your Alice Blue account required to trade in 1X multiplier of this strategy. Maintain an additional buffer of ₹5,000/- in your account. If you've lower than this amount then you may get errors while executing orders. Irrespective of what is stated above, please note that you take full care and provide for requisite margin for the execution of 2 lots of Bank Nifty (CE and PE pair). In case of any error in execution due to shortage of margins, we strongly recommend that you quit the positions manually and be done for the day.



APACHE (BNF) will require a margin of approximately

₹ 1,30,000

, when deployed along with -

CHETAK (BNF HEDGE)

. It will cost you about

₹50 -

₹100

per day (due to premium decay) in addition to brokerage charges, so please choose the hedged strategy wisely and avoid using it if you have sufficient margin available.
!! IMPORTANT !!
Join both our Telegram Channel and Telegram Community through the links provided in Contact Information Section below or search for "The Trader in Us" in Telegram to join. Any information regarding your Live Auto trade will be posted there. Being a part of the group is important as all discussions during the live market happens in the group. If you have deployed any of our strategies, please make sure that you are part of both the Telegram Channel (The Trader in Us - Channel) and the Discussion Group (The Trader in Us - Community).
PROFIT SHARING
Apache carries only a Variable Fees of 3% on your monthly Gross ROI as per Tradetron's High Water-mark Policy. Let us assure you that we would strive constantly to try and keep you profitable in the times to come. We shall be generating the invoice on a fortnightly basis (Once on 16th day of the month and the second on 1st day of the next month). We shall be allowing 2 days of time to pay the dues after which the respective accounts shall be blocked.
You can choose to make your profit sharing for all our strategies as ZERO (Both Fixed and Variable Fees) by trading in broking account opened under our referral. So all you need to do is open a broking account under our referral, select any of our current and upcoming strategies, deploy them through the same broking account, and stop worrying about sharing a single penny with us, until this lifetime. All our broking partners provide free API. Though we do not intend to, but we reserve the right to withdraw the offer at any point of time.
CLICK HERE to open an account with Alice Blue. (Select the state as Odisha on the account opening page). CLICK HERE for Instructions to Set-up Alice Blue account with Tradetron.
CLICK HERE to open an account with Angel Broking. CLICK HERE for Instructions to Set-up Angel Broking account with Tradetron.
Note: Please get comfortable with the trading logic (by deploying it in paper trade, watch no of trades, adjust your expected returns expectations with additional brokerage charges/taxes, and keep your trading account sufficiently funded for any eventuality.
DISCLAIMER
"The trader in us" or myself are not SEBI registered portfolio managers or financial advisors. I or "The Trader in us" is not responsible for any kind of loss occurred in our trading strategies. All our strategies are based on Index Options Selling. If you're not aware of losses, please read or learn about Option Selling and do not run this strategy till you are fully aware of the risks involved.
AUTOMATED & ALGO-TRADING
Don't deploy any of our strategies based on past performance only. Good Past performance is no guarantee of future results. It also extends to the fact that you shouldn't discount a strategy simply because has done poorly recently as it can revert to its usual amazing results in the future. Paper trading for a month is the best way to learn and earn decent returns in the long run. Although our algos are 100% fully automated, you're advised to keep a slant eye over the account to monitor any significant deviation or errors.
Other Strategies in this Series:
*Note:
Following is the recommended sequence of deployment of the strategies in Series-A
1. Apache 2. Falcon 3. Brahmos 4. Shaurya 5. Amogha


CONTACT INFORMATION
Telegram (Channel): t.me/thetraderinus
Telegram (Discussion Group): t.me/TheTraderInUsCommunity
Telegram (Direct Message): t.me/thetraderinusDM
Twitter: @TheTraderInUs
Instagram: thetraderinus
Mobile/Whatsapp: +91-6371624938
Email: thetraderinus@gmail.com