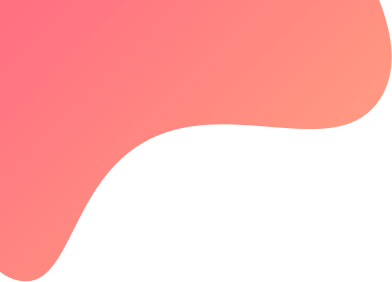 created : 2 months ago| | live deployment: 12
created : 2 months ago | live deployment: 12
BankNifty Hybrid Earner Limited 2X Multiplier
Strategy description
Strategy description
This strategy is introduced by Market Star. Market Star is a well known brand with 15000+ subscribers in telegram since 3 years. BankNifty Hybrid Earner strategy is based on iron condor hedging with customized entry and exit criteria. As per our criteria we choose 1 pair of CE and PE to sell and another pair PE and CE to buy. Each leg has fixed limited amount of SL. Where as profit is unlimited. The startegy works in almost all types market consistently what we have seen while backtesting it for last 2 years of data. Whoever wants a systematic trading with consistent return your search ends here.
Capital
As per SEBI's new rule regarding margin, this startegy requires 50k capital now. 15k to 20k of your capital will be blocked for trading and remaining 15k is the buffer amount might be needed during drawdaown period. If you have more capital and want to trade with multiple lots, then have capital in multiples of 30k and increase the X multiplier at the time of deployement.
Max Pain
Max per day SL with slippage so far is 5860/lot on 19 th Feb 2021. The max drawdown observed so far is 14828/lot.
Target
In multi years backtesting, we found that the best target is no target. Thus, we haven't configure any target in this strategy and target will be open for day end. This is a time based exit strategy. We limit our losses but never limit our targets. Max one day profit so far is 17800 on 1st February 2021.
Entry
As per our entry criteria, the entry will happen between 9:30 AM to 10 AM.
Exit
As said our SL is fixed. If SL not hitted then we end our session trading at 3:05 PM.
Strategy Cost
Fixed subscription cost of this strategy is 1000 Rs/ Month. Max limit 2X multiplier. Those who opened aliceblue account by our reference and trading there, for them startegy is free. If not opened, then open your aliceblue account by using our below reference link and enjoy all our strategies for free.

https://accountopeningaliceblue.com/MARKETSTAR


After opening account please whatsapp me at @7411265661 your Client ID. I will give you a coupon for 1 year subscription of the strategy.

Please note : Coupon will be invalidated and can not be created once again if found you have shared the coupon with anyone else.
Please make sure your aliceblue account name and tradetron account name matches. Otherwise coupon will be invlidated..
Deviations
Paper trade and Live Auto trades, both are different because execution process of both mode is different. In paper trade, orders instantly get triggers so there isn't any slippage or delay. At the same time, on live auto, if entry or sl conditions satisfy, it will send order to exchange and thus there's some deviations.
To make a wise decision, you can check live auto real trade data from below link where MarketStar regularly updates PNL based on our own live auto deployment.

https://docs.google.com/spreadsheets/d/1AwC1Z2XaWg-EPnpYFW28xKwnskn4eR1GF9LYJfojThc/edit?usp=sharing
Disclaimer: MarketStar or I'm not SEBI registered investment or financial advisor. Don't deploy any of our strategy based on past performance only. All the pnl we update is our own Live Auto pnl and it is for information purpose. Paper trading for a month is the best way to learn and earn huge return in long run. You won't become rich in short term with any strategy.