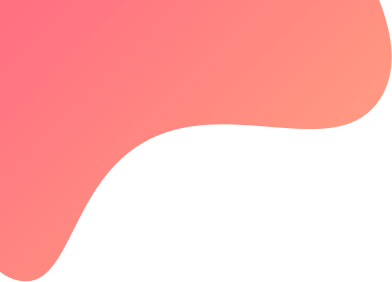 created : 1 year ago| | live deployment: 124
created : 1 year ago | live deployment: 124
Banknifty OptionZoom : Option Long 1 Lot Intraday with SL & TSL | Doesn't generate daily signal
Strategy description
Option Long only Strategy on Banknifty : This is Banknifty long strategy. Trade shall not happen daily. Only if condition satisfies then there will be trade.




Winning : 45%
Our objective is to safeguard your fund and trade for longer span to generate substantial profit, however this strategy has higher risk and reward, where we can expect 20-30% average monthly ROI. If return is high risk is also high, hence you have to face many consecutive losses in this strategy to reach to the level of 20-30% profit mark.
Shape Ratio: 11
Drawdown: 20% (Premium Cost)


Description: This Option Long strategy is going through various market conditions. Banknifty Option long only strategy is completely momentum based. In many days you won't get trades, in few days you will end up in losses, but 4/5 trending days will make your month.
To get the benefit a trader need to continue to trade in the strategy, consistence trade in this strategy will give the real benefit.
As a trader if you can ignore your trading account after investing in this strategy, then you can reap the real benefit.
There are many iteration of changes this strategy has undergone in last 8 months from its inception, which made the strategy much stronger.


We also have Option Hedge strategy, combining hedge strategy with long shal help you to diversify the trade and mitigate risk up to a certain extent.


Risk: Our OptionZoom has 1:5 risk reward ratio. Below I am sharing its latest performance data based on historical backtest. You can not expect similar return in real trading, as real trading involves execution challenges, which involves Slippage, and other infrastructure challenge.


Live trade Result: You can find the data on Tradetron as well as in our website (www,dailytrademantra.com), where we update live market trading data (excluding all slippages) everyday. You can also join in our telegram channel as well to keep yourself updated.
Execution: As a trader you have an option to either exit as per Algo signals or you can exit based on your profit expectation too.
If you are a serious Algo trader, then do contact us directly for a diversify trading experience with low return expectation, we shall help you to plan your algo portfolio with different packages of strategies.
Contact Us:
email: support@dtmalgo.in
Telegram Channel : https://t.me/dtmalgo
Website: www.dailytrademantra.com
Facebook: https://www.facebook.com/dtmalgo/
Youtube: https://www.youtube.com/c/DTMAlgo
Twitter: https://twitter.com/dtmalgo


Payment Terms: Please follow Tradetron standard Payment terms.
Standard Disclaimer: We are not SEBI Registered. Algorithm based Trading strategies are tested on historical data. Past results of any individual trading system presented are only indicative of future returns by that system, and can not confirm same future returns. Algo based strategies generates automated Buy and Sell signals based on certain pre defined criteria, which does not guarantee 100% accuracy all the time. There is always a risk of losing money in multiple reasons i.e. Infrastructure failure, technological failure of any kind s well as for certain market conditions.