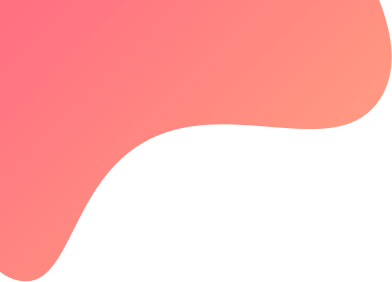 created : 1 month ago| | live deployment: 10
created : 1 month ago | live deployment: 10
The Sniper Shooter 1.0 //BANKNIFTY SCALPING
Strategy description
NOTE: THIS STRATEGY DOESN'T RESPECT 1% SL RULE ON THE CAPITAL AS THE CAPITAL REQUIRED IS VERY SMALL. YOUR SL COULD BE WHOLE CAPITAL ITSELF. PROFIT COMES WHEN YOU TRADE FOR A MONTH OR MORE BY WITHSTANDING CONTINUOUS LOSING TRADES.
IMPORTANT NOTE: DO NOT DEPLOY MORE THAN 10% OF YOUR TRADING CAPITAL ON THIS STRATEGY. THIS CAN GET RISKY IF THERE IS PREMIUM EROSION. INCREASE LOT SIZE ONLY BASED ON PROFIT.
The Sniper Shooter 1.0 Video Overview
INTRODUCTION:
Sniper Shooters before pulling the trigger need to do a lot of calculations, distance, slant angle, wind, target movements and more. It is essential for the shooter to wait for the right opportunity to take the shot. Same is the algorithm. Wait and then make the kill.
STRATEGY DETAILS:
This is an option buying strategy. It would handpick a strike which does not decay immediately because of theta decay. The strategy has produced 100% returns in a month.
Capital Required on Zerodha:
With 1 multiplier, i.e. 1 lot, the capital required is around Rs. 12000. However, we suggest keeping at least Rs. 20,000 in the trading account to avoid order rejection because of margin shortfall in case loss occurs at the start of the deployment. Sometimes there would be two positions placed in CE and PE whenever the direction of the market is not determined. This situation would need around Rs.30,000 capital.
If your overall trading capital is Rs.20,000 please do not deploy this strategy. This strategy should be a part of your bigger capital. Losing 20k whole should not matter to your trading capital if there are continuous losing steak.
Target & Stoploss:
As options are traded here, target and the stop losses are in %.
SL : 10% and target is 10%, 20%, 30%, 40% & 50% depending upon the strength of the trend. It is also augmented with trailing stop loss.
The major drawback of option buying is slippage which often goes against you during the live trades. If you are available to watch the trades, then try keeping manual stoploss at cost or target while pausing the strategy.
Subscription & Profit Sharing:
The strategy is free to use. We will charge 20% profit sharing at the end of the month after deducting charges and the previous month's loss.
Note:
Option buying has its own pros and cons. However, option buyers are subjected to extreme premium decay specially on expiry days. Be aware of this risk before deploying on your capital.
Multiplier Suggestion:
Follow the pyramiding technique mentioned in the video above.
Tradetron Backtest Result
LOT INCREMENT AFTER PROFIT. Our suggestion is here to increase 1 lot everytime you make Rs.10,000 profit. You would be astonished when you see the actual figure you would make with Rs.20,000 in 6 months.
It is Rs. 27 Lakhs from Rs.20,000
Streak results for December month. Money doubled in a month for 4.5L capital account.

Contact Details:
Telegram id: https://t.me/niyatatraders
Telegram Channel: https://t.me/tradetron_niyatatraders