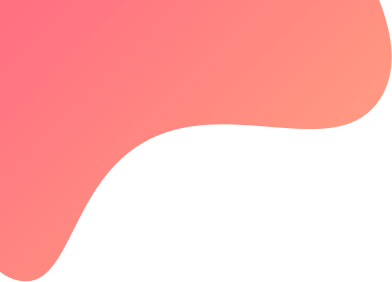 created : 2 months ago| | live deployment: 6
Strategy description
Namaste Traders,
After several years of experience in the Indian Stock Market and the beginning of our journey in Algorithmic (automatic) trading, we have developed a beautiful low-risk strategy that will work in almost every market condition. We are happy to publish this strategy to the Intraday traders.
About My Self:-
This strategy is introduced by Prathamesh Subhash Rane, with more than 07 years of experience in the Indian Stock Market.
I am also registered with the BSE & NSE stock exchange.
Certified with BSE in GFMP (Global Financial Market Profession)
I have good Knowledge of Technical Analysis & derivatives.




"Nifty Bank Premium Fighter 1"

Strategy description:-

This strategy is purely based on Bank-Nifty which will only work on an intra day basis.
While developing this strategy, the intention of earning premium by option writing was kept in mind. But "out of the money strike" is brought to reduce the margin.
Maximum profit can be obtained from the strategy when there is a directional market.
In sideways conditions maximum trades can be developed in this strategy on that day and at the same time, there may be loss from this strategy on that day.
Frequently ask questions:-

Q.1) When to renew/regenerate the API Token?
Ans. Every day before 09:15 AM make sure to renew/regenerate the API Token successfully under Broker and exchange page of Tradetron.

Q.2) How much minimum margin is required?
Ans. Rs. 50,000/- Minimum margin.

Q.3) How much extra capital is to be kept?
Ans. Rs. 10,000/- Only extra capital is to be kept as a buffer.

Q.4) How much is the maximum profit per Day?
Ans. Rs. 2000/- per trade.

Q.5) How much is the maximum Loss per Day?
Ans. Rs. 1250/- per trade.

Q.6) How many average trades are in a day?
Ans. 1-3 trades in a day.

Q.7) When to enter/ exit from strategy?
Ans. > Don't exit positions from broker terminal, exit all strategy positions from Tradetron only. (Except Tradetron errors day).
> Don't start a strategy in market hours. Start your strategy before or after market hours only. Else it will impact the overall profit/loss.
>This strategy is completely intraday, opening and closing Positions will continue from 9:15 AM to 3:20 PM.

Subscription fees : Free
Profit sharing : 5% profit sharing on tradetron shown PnL. Profit-sharing invoice will be generated monthly and users need to pay within 4 days, defaulter will be blocked from all our strategies.
Deviations: -
We enter and exit all trades at market price. It is impossible for all users ens results will match. When checked closely paper trade to paper trade results slightly differ. Sometimes paper-to-live trade and live-to-live trade also differ. Please understand the scenario because it depends upon the market price action. This should not be an issue. This is a fact we need to accept.

Disclaimer:
Stock Market Trading and Investment are subject to market risks, read all scheme-related documents carefully before Investment. Investment Units involve investment risks such as trading volumes, settlement risks, liquidity risks, and default risks including the possible loss of principal.

Support & Assistance:
WhatsApp:- 8080996000
Email I'd:- [email protected]