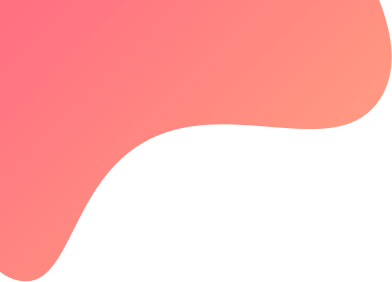 created : 1 month ago| | live deployment: 0
Strategy description
This strategy is built to generate regular profit through buying Nifty options (CE and PE). I have given additional stats apart from backtesting data which can help you to determine the profitability of this strategy. Please check below.

Backtesting details and Stats
Backtesting Date: 1st January 2020 to 28th March 2022 (Problem with Tradetron as they could not complete the backtesting till August 2022. I will try to cover the rest of the dates backtesting soon as it takes lots of time to backtest for a longer period.).
Total Trade counts: 879 Trades
Total Profit Points: 5895 Points
Total Profit: 589520 (With an average investment of 9760 per trade)
Total Profit Percentage: 6040% (Total profit percentage on 9760 investments)
Average Points Per Trade: 6.8 Points (It's an average after counting all the losses and profits. Biggest profit points were 717 points in a single trade. Biggest loss was -274 points in a single trade)

Average Investment per trade: 9760 (Keep at least 20K handy as premium will be high on Friday and Monday. We recommend keeping 40K as a buffer amount in case of continuous drawdown)

Average Profit per Trade: 670 (It's an average after counting all the losses and profits. Biggest profit was 71705 points in a single trade. Biggest loss was -27460 points in a single trade)
Average Profit Percentage per Trade: 6.7% (Average profit percentage per trade. That's equal to an entire year FD return in one single trade. )
I will include and modify data as soon as March 2022 to August 2022 backtesting is done.
*************************************************************************************************************************************************
Please check backtesting results and do your own paper trading before applying this strategy with real money.
This strategy is built to take full advantage of market direction and movement.

The capital requirement would be around 20K for 2 Nifty lots but you can keep 40K if a buffer amount is needed due to the high option premium.
Entry Condition: There is no defined entry or exit time. It works based on signals and takes long (CE) or short (PE) positions at any time.

Target: Open target - finding trend is tough and if it is found, why settle for a fixed profit? Ride the trend as long as it goes.

Stop Loss: No stop loss. It is a trend and momentum following strategy which is always-in-trade and follows the Stop-And-Reverse model.
Backtesting result is for 2 lots for small capital traders, I have kept this strategy for 2 lots only. If you have high capital then you can use a multiplier.
You may occur loss initially based on market movement. However, check the backdating as this strategy is tested in all market conditions so don't stop trading if any losses occur.

This strategy is for Nifty Options only if you prefer less volatile options compared to Bank Nifty.
If you want to trade High volatile Bank Nifty Options then I would recommend you to deploy our purely Bank Nifty strategy:
Deploy the strategy at least for 3 months for getting proper results.
Please trade with a minimum lot initially. Once you made a profit for 1-2 months then multiply your lots.
Check our past 2.5 years backtesting data. This is not a one-time wonder. Over the period of time, this strategy has proven its profitability.
Join Our Telegram channel for Nifty and Bank Nifty option recommendations.
https://t.me/tradingbusinessnse
https://t.me/indexmasterblasters
000000000000000000000000000000000000000000000000000000000000000000000000000000000000000000000000000000000000

Invoicing/Billing
The invoice will be raised on 15th of every month. You will be invoiced on gross profit during the month. Any subsequent losses will be adjusted and invoiced accordingly. (For Example if you made 1 Lakh profit in January, 50K loss in February and 1 Lakh profit in March then you will be billed in January for 1 Lakh profit, no bill for Fabruary and March you will be billed for 50K profit only. )