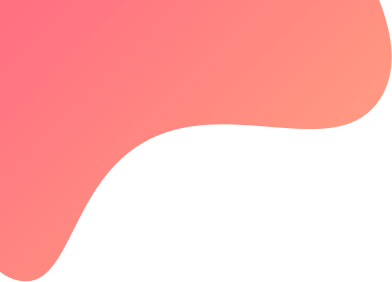 created : 1 month ago| | live deployment: 1
Strategy description
Strategy description
[NOTE]: THIS STRATEGY CARRIES POSITIONS OVERNIGHT AND HENCE CARRY HIGH RISK, SO SUBSCRIBE ONLY IF YOU ARE HAVE HIGH RISK PROFILE AND IT IS RECOMMENDED THAT YOU INCREASE LOT SIZE ONCE YOU HAVE ENOUGH PROFITS TO COVER THE DRAWDOWN PHASE.
THIS STRATEGY IS FREE FOR ALL USERS FOR A LIMITED PERIOD OF TIME.
This strategy buys/sells BANK NIFTY futures(current month contract) based on technical indicators. There is no MTM SL defined and positions will be switched from long to short futures based on the signals from technical indicators.

Universal Exit : 325 PM on expiry day
This strategy takes a lot of trades and thus stays in trend always, the SL are usually very small but once it catches a trend, it stays with it.
Required Capital: Rs 150000 as per Zerodha for 1 lot of NF futures long or short, but keep extra cash(80000) in your account to continue trading during drawdown phase)

Few Important points to note:
1. Paper trades PnL may be different than actual Pnl due to slippages. Sometimes paper trade profit would be greater than actual Pnl and sometimes it would be other way.
2. PnL of each subscriber cannot be same since the entry price of each subscriber would be different and hence the SL and universal exit price would be different and hence the PnL would be different.
3. Trade with multiplier as per your risk taking capacity, but suggest you to keep it less for initial few months.
4. Do not override the strategy positions manually during the day due to your emotions and let the algo do its job for best results.
6. Please keep an eye of entry and repair conditions of the strategy and in case of any error, please manage trades manually from TT platform. Error can occur due to many reasons like broker API server not responding, internal TT issue, or margin requirement not fulfilled etc.
7. Don't jump from strategies to strategies due to small losses. All strategies are good in one or the other way and should give you profit in the long run. Stick to consistently performing strategies.
8. For more info you can reach us at falconlabs01@gmail.com
Note:
We are not SEBI registered yet and hence take advise from you financial advisor before subscribing to this strategy.
We will not be responsible for the losses, hence advise you to keep your emotions aside and trade sensibly.
Past performance does not guarantee future results

PFB steps to manage trades manually in case of trade execution error due to technical reasons, broker api issues , etc


If the strategy is in error execution then the first step is to check the broker terminal if the position is reflecting there, then the user can select manually completed and proceed
if not then he'/she can try again
or select cancel and wait for a new signal to come in
System shows you following:-
Process to resolve Error - Execution status . Whilst this status is on, the trading engine cannot process your strategy and no new positions will be taken including exit, hence it should be addressed promptly once you receive error notification.
Click on Manage next to status

Try Again Option - If the issue was temporary and it has been fixed (lets say you had a margin shortfall and you have made that available) , the engine will try placing the order again with your broker

Cancel Option - If you do not wish to take this trade now, select this and click on proceed. The status will change back to Live Entered and it will continue normally

Manually Completed - If you have already taken the particular trade with your broker offline and want Tradetron to record it so that consistency is maintained, select this and click on proceed. The trade will not be fired with the broker and still it will start showing in your positions. You can then edit the price manually (by clicking on instrument name) to match the one taken with broker. So for strategies which have taken entry and couldn't exit due to error but the broker has squared off the Intraday position, this option will resolve the issue. You can then choose to reactivate the strategy for next counter.
Not posting BT data for Jan 2021-June 2021 as the entries are incorrect on BN data, we have seen the total return to be around 5Lakhs for these 6 months. BT shows 4.09Lakhs.