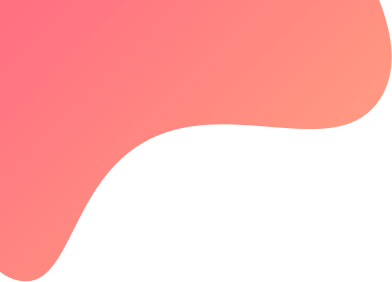 created : 5 months ago| | live deployment: 0
Strategy description
Strategy Brief Description
Monday - Thursday, Entry - 9.23 Exit - 15.17, Friday - 9:35 AM . And will take entry-exit several times during the market hours.

This is an entirely intraday strategy that has a fixed SL as X % of entry price per leg. SL is determined by a back test to have the best possible return.

In case trending day one leg SL will hit and become directional and give you better profit.

If the market moves violently and takes the shapes like U,V, M, N,W then also exits the other leg with certain conditions so that profits gained in the second leg are protected and thereby loss will be very minimal.

Maximum Loss is set to Rs. 2500 per lot.
Why should you Subscribe this Strategy?
This strategy is based on short straddle options selling on BankNifty and SuperTrend indicator make it a robust strategy. It is a combination of selling a call and a put, both with the ATM strike price.

This strategy is developed after details study and rigorous research to make it high probability win rate. It is designed in such a way that almost all types of market conditions can be handled. Even in V. , W , M shape market conditions the loss will be minimum. The back test data shows positive results.

If you carefully look at the backrest result from 2017 till 2022, in five years, only one lot of this strategy has generated nearly 12.5 lakhs amount.

Tradetron back test result also shows that it generates above 80% profit in six months' time period .

Cost per one lot strategy:- This strategy if used with OTM Hedge of Rs.11 each leg. Maximum margin required for one lot of this is only 1.0L on Friday & Monday and 80k/60/50k ( approx.) afterwards till expiry day.

Limitation or Weakness: This strategy takes several numbers of straddles trades , so the cost of brokerage is quite high. Therefore, it is recommended to deploy this strategy at the broker which has a minimum or zero brokerage package.
Links of all the Strategies:
1. https://tradetron.tech/strategy/2022863
2. https://tradetron.tech/strategy/2022867
3. https://tradetron.tech/strategy/2022861
4. https://tradetron.tech/strategy/2022856
BackTest Report
Things to do or know
Every day between 8: 30 to 09:00 AM make sure to renew/regenerate the API Token successfully under Broker and exchange page of Tradetron .

Please keep 10k extra capital per 1x as a buffer.

Ensure all live deployed algo strategies are in active status

Don't exit positions from broker terminal, exit all strategy position from Tradetron only. (Except Tradetron errors day).

Don't start strategy in market hours. Start your strategy before or after market hours only. Else it will impact the overall profit/loss.

You can however exit the strategy if you like the profits you have made. However, it is recommended to maintain no manual intervention:

Stick to the strategy for at least a month: In share trading loss profit both will must happen so don't discard any strategy very quickly. Give at least one month's time. At the end of the month you will definitely be profitable.

Intervention during Trading hours: Don't make any changes during trading hours e.g.: changing multiplier, pausing/reactivating, etc.
Profit Sharing: Strategy is free to subscribe. At the end of the month on your live deployment 10% Of the Profit will be invoiced to you.
DISCLAIMER:
I Am Not A Sebi Registered Advisor, I Am Not Responsible For Any Loss Incurred In The Trading Strategy Mentioned Above. Before Deciding To Trade You Should Carefully Consider Your Investment Objectives And Ability To Tolerate Risk. If You Do Not Fully Understand These Risks You Must Seek Independent Advice From Your Financial Advisor. All Trading Strategies Are Used At Your Own Risk.
Although our algos are 100% fully automated, you're advised to keep an eye over the account to monitor any significant deviation or error
For Backtest Reports and other relerated know how please contacts :
www. twitter.com/rpshvju1
EMAIL:[email protected]