Advanced Strategy Building Course starts next week on 8th Oct, Enroll now to confirm your seat.
Click here.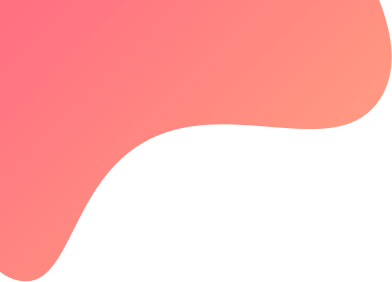 created : 2 months ago| | live deployment: 1
Strategy description
Description:
This strategy is developed by The Wealth Creators, It is a well Research strategy designed to profit from the range market as well as directional movement with low draw down
Most of the time strategy will perform well but not all the time .
THE Wealth Creation #3 , Strategy is based on option selling in Bank Nifty AND Nifty weekly options.
TIME: 0922 AM
Max Per Day Risk : The strategy has max loss Rs: 2000/Set.
Max Per Trade Target : Open with specified TSL.
Average number of Trades per Day : 6-8 trades.
Entry & Reentry : The strategy starts at 9:30 AM.
Last entry: 1445 PM.
Exit : The strategy exits at 3:14 PM. OR fixed profit of 2200/Set.
Expected ROI: 5-15%/Month.
Capital Required: 3,00,000/SET.
NO REENTRY: After RS. 2200/set profit or loss of RS. 2000/set/day.
But users can reenter at their own calculation.
Note : Do not subscribe the strategy without basic knowledge of option, money management and Algo trading concept. Since Market is a very dynamic for sure PNL differences will be there from users to users.
Deviations:
We enter and exit all trades at market price. When checked closely Paper to live trade and live to live trade results also differs. Though there were differences in daily PNL but overall monthly PNL does not differ much and will end up in consistent profit months after months at least from the backrest results. we have tested and refined the strategy and optimized to give the consistent returns.

Users are advised to trade with at least 2 SETS to be profitable after the brokerage charges, GST,STT etc.
Risk Disclaimer: -

The Wealth Creators or we are not SEBI registered investment or financial advisors. NO claims, rights reserved. I/We are not responsible for any of your profit or losses. Please Consult Your Financial advisor before using any strategy of The Wealth Creators strategies. Read all the descriptions carefully and understand before subscribing the strategy. Deploy on Live Offline Trading or Paper trade for a month or until you are Comfortable with strategy. For any query you can contact us. Also Algo Trading does not mean a money-making machine, it is helpful in avoiding emotional trades, following rules, managing money and executing trades quickly. There will be downside, as well as upside we need to stick with strategy for at least 3 months to see the good results. In Algo Trading there may be slippages, error in terminals or any technical issues. Although it is 100% fully automated trading, you are advised to keep a watch over the account to monitor any significant deviation so that timely action can be taken.
Subscription:
Strategy is free to subscribe. At the end of the month on your live deployment 7% of profit will be invoiced to you.
If you open an Angel one then our strategy will be free as long as you trade in the same referred account.
Angel one: 20/lot/ order.
Happy Trading and keep Earning!!!!
Our Contact details:
Telegram group: The Wealth Creators
ACCOUNT OPENING: 09620715522/7055502271