Due to the overwhelming response, Batch 7 of Advanced Strategy Building Course is full. Enroll now for Nov Batch 8
Click here.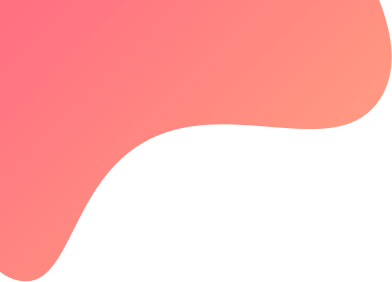 created : 2 months ago| | live deployment: 0
Strategy description
Ruby Intraday collection is Nifty and/or Bank Nifty options buying strategy. It buys ITM weekly options when it finds a trending market.
This is not always in trade strategy. There can be times or even days when there are no active entries.
This is an Intraday strategy.
Strategies
Entry: 9:25 AM
Exit: 3:20 PM
Order type: Normal Order (Note, it takes normal orders and not MIS, because exit is at 3:15PM)
Adjustments: Anytime between entry and exi.
Position type: Buy ITM options - 2 lots for Intraday.
Stop loss: Day wise SL of 5K. There is no fixed SL on positions/legs.
Capital required: Please refer to the table above. While mentioned capital shall work with most of the brokers, we recommend you to check with your broker about margin requirements. Also, we recommend maintaining a 15K buffer on top of this.
Shared Code: 43747569-a61e-4f87-a41c-e73b8a6bced2
Notes:
- - This strategy tries to enter when there is fast trend and will ignore trades many days (~30% days) as per past 6 months BT – so it is for people who can keep patience.

- - BT shows ~10% DD which is incorrect (God knows how TT calculated it), as max loss for one of the day was 7K as per BT which itself is ~23%.
- - Options buying is high risk high reward strategy, don't trade more than 10% of your capital in options buying.
- - Options buying is a patience game, there can be multiple days with no trade or losses, and one good rally can turn the table. So deploy only if you can be consistent for 1-2 months.
Profit sharing:
Profit sharing will be on your gross profit as shown by TT.

Invoices will be generated at the end of each month (On Fridays after monthly expiry).

Profit calculation will be done on High watermark basis i.e. loss incurred in any month will be settled against profit in the next month and profit-sharing will be applicable only on the profit remaining after settling previous outstanding losses.

Users will have to pay within 5 days of invoice generation. Defaulters will be blocked from all our strategies.

We may introduce fixed charges as well; in case we find more irregularities with profit share payments. Nothing to worry, for paying customers it will be adjusted from profit share.
Generic Instructions:
Do paper trade for 1 month before deploying it live.

This is not always in trade strategy, so there can be periods without any entry taken by Algo.

Never change multiplier (X) once algo enters any trade. This might result in a loop.

This algo can be deployed mid-week, however we do not recommend entering mid-week. We highly recommend starting from a new weekly expiry on Fridays.

Start small – start with 1X multiplier. If you want to increase, increase gradually once you earn profits. Suggestion (and not recommendation) is to increase only once you earn profit worth half the capital mentioned in this strategy, for each increase in multiplier (X) by 1.

Always consider your risk appetite before you trade any algo. Know max loss that you can absorb and understand max. loss possible with any algo that you deploy. Don't rely only on DD based on historical data – while History is truth, Market is supreme.

Slippages are part and parcel of the system. There can be various factors impacting slippages - queues at TT side, queues at broker side, queues at NSE side and other factors.
LA Shared codes and P&L summary: https://cutt.ly/qHNbzT9
BT Reports: https://cutt.ly/rHNnr3f
Strategy descriptions: https://cutt.ly/WHNng8g
Group: https://t.me/algojewelsgroup
Channel: https://t.me/algojewels
Email: AlgoJewels@gmail.com