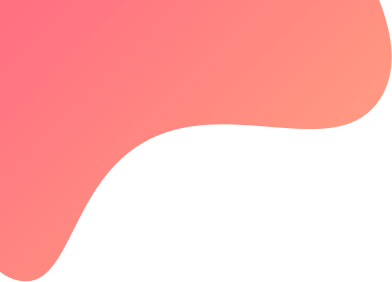 created : 2 months ago| | live deployment: 0
created : 2 months ago | live deployment: 0
NIFTY Option INTRADAY -Aladdin overcame all obstacles thrown at him
Strategy description
Hariom aap sabhi se namra nivedan hai ki ye
trade lagbhag 50-80 daily hoga lekin, jab bhi ye target degi Rs. 25,000 ka target degi paper trading kabhi slippage hoga toh bada target hoga ya chota hoga akasar aisa kabhi kabhi hoga baki din sab ye prayah dekha jata hai ki ye normal dino me total 01 se 02 target dete chalti RAHANE hai KI SAMBHAWANA HAI raha brokrage + government taxes ka 1x buy sell ka tax lagbhag 35 se 40 rupees hota hai aur+ 20 rupees per order broker charges ye dono milakar lagbhag 80 rupees hota hai tohTRADE = 80x80= Rs.6400 BROKREGE AUR +TAXES hota hai ye prayah dekha gaya hai 01 se 02 target ho jANE KI SAMBHAWANA hai per day ye research se pata chala hai aur hum mante hai KI kam se kam hum SAMBHAWANA laga ke chalte hain target ka RS 25000X1 =25000 ho gaya isme se -6400 brokrege less kar lete hai toh RS.18600 hamare haath me aata hai aur profit sharing hamara all over profit pe 30% hai yadi aap sabhi profit share kam karna chahte hain toh 10% ho jayega lekin iske liye hamare diye huye Link se demat account open karte hai toh unke liye ye 20% discount hai, aur uska link niche diye gaye hai so ise aap copy past kar sakte hain, Hariom !!!!
https://kyc.profitmart.info:8443/onboard.aspx?
Invoicing / Payment System : Post achieving the overall profit margin of 40,000, next day an automatic generated bill will be sent to you for payment. It's mandatory to pay the bill amount on same day else you will be unsubscribed from the strategy.
giving an example : it's like a taxi charge ! After taking you to your destination (profit), fare is charged,
you are supposed to make payment as soon as you receive the fare charge(invoice). After payment, your profit/loss value will be reset to zero.
It's solely your responsibility whether you wants to continue the journey for more destination (profit),which demands risking the gained profit amount for more profit.
Note : It's mandatory to pay the profit Sharing amount on each overall profit gained.
Payment can be done though tradetron link received in strategy's pay to link notification/email/message.


Note: Minimum recommended capital requirement for this strategy is Rs.2,50,000.00

This is an "Always in Trade" strategy. It takes position in NIFTY ITM OPTION 5 LOT Weekly Expiry of in current direction of market. SL. no target Rs. 25,000.00 normally.



Captures Short-term trends in the market. Loses in sideways market.
-High Risk
-Average 50-80 trades in a Day
-Only Short-term
-It's a stop and reverse strategy. There is no SL Target Rs. 25,000.00 Strategy will enter and take exit trades only on trend reversal as per the conditions, defined in the strategy.
Capital requirement for safer side 5 x deployment is around Rs. 2,50,000.00 - 3,00,000.00 at the start of the NIFTY ITM option weekly expire ;
Max. Drawdown – 10,000 -15,000 on 1x (1 Lot)
Before going for Live deployment

1. Paper trade for a few days (at least a week) and understand the dynamics. Take your time and analyze the results for a few days before opting for live trading. Don't fall for instant gratification. Be patient.

2. Diversification: Prefer diversifying your capital across all 5 strategies instead of using a higher multiplier in one. All strategies are good. Each one will have its good and bad days.
3. No manual intervention: Once you decide to deploy, make it a point to not interfere manually even if there is a loss. Don't use your personal discretion. Deploy only when you start trusting the strategies after paper trading.
4. Multiplier: Don't increase/decrease the multiplier on the basis of profits/losses. Keep it constant for at least a week. Else you might make losses on higher multipliers and profits on lower.
5. Stick to the strategy for at least a month: Don't discard any strategy very quickly. It's not a quick-rich scheme. You need to accept losses as well. Many people delete the deployments if they suffer a loss on the first day. This is not the right way of systematic trading.
6. Intraday deployment and changes: Don't make any changes during trading hours eg: changing multiplier, pausing/reactivating, etc.
DISCLAIMER:
I AM NOT A SEBI OR MCX REGISTERED ADVISOR, I AM NOT RESPONSIBLE FOR ANY LOSSES INCURRED IN THE TRADING STRATEGY MENTIONED ABOVE. BEFORE DECIDING TO TRADE YOU SHOULD CAREFULLY CONSIDER YOUR INVESTMENT OBJECTIVES AND ABILITY TO TOLERATE RISK.IF YOU DO NOT FULLY UNDERSTAND THESE RISKS YOU MUST SEEK INDEPENDENT ADVICE FROM YOUR FINANCIAL ADVISOR. ALL TRADING STARATEGIES ARE USED AT YOUR OWN RISK. = NOTE = HAM KISI KO GUARANTEED RETURNS INCOME KA WADA NAHI KARTA HOON THANKS
Join our telegram group for latest updates related to strategy link given below
https://t.me/+8huy8gAw9LM3ZDQ1
our youtube channel - https://www.youtube.com/c/AladdinStrategy/featuredContact Details :
Email Id - mahendra971r@gmail.com
mail me if you wish to ask any question related to this strategy. i'll reply you within 24 hours.