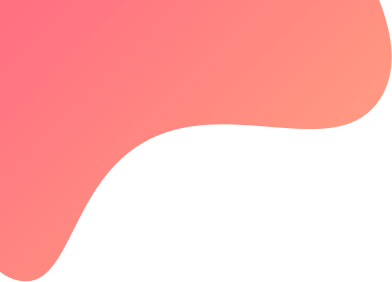 created : 3 months ago| | live deployment: 1
Strategy description
Strategy Creator : Shivshankar D Sangade
Xtreme Hedge Financial Research & Analysis
. "Connect with trusted people" , "But Don't trust blindly"

Telegram: https://t.me/+lpYzheDTkGw5NGU1
@Xtremehedge
Hello Traders,


Please read the information about strategy and understand the strategy before proceeding. This is rule based trading, with few days paper trading/ offline trading result and after building your confidence you may take the decision of live deployment.
Strategy Description

NH- 4 BANKNIFTY SUPER MORNING : The strategy will take enter as the entry conditions matches as per the set out parameters and exit at target or SL or at 3.00 PM.

SEGMENT : BANKNIFTY – WEEKLY EXPIRY
TRADE : BUYING 02 LOTS OF CALL OR PUT AS PER THE OPPRTUNITY.
MARGIN REQUIRED : 30K, Actual capital requirement is 15-18K and it will reduce to 8000 till the
Expiry of the option.
EXIT : AT TARGET (TARGET IS RS.5000/- BEFORE SLIPPAGE) OR AT RS. 0/- OR
At 1-2499 or (SL RS.2500/- BEFORE SLIPPAGE) OR AT 3.00PM
Strategy Execution:
It will take single trade in a day. Target is 5K and SL is at 2.5k, once the PNL reach at 2500 TSL will activate and PNL will set to 0 and it will trail by 1:1 till reach the target. If the position reverse before reach the target, PNL will be as per TSL.
RULES TO FOLLOW:

1. TO BUILD CONFIDENCE PLEASE PAPER TRADE TILL YOU GET ASSURITY.
2. IF THE STRATEGY IN BULISH, DONT EXCITE AND INCREASE MULTIPLIERS SUDDENLY, INCREASE SYSTEMATICELLY. RUN THE STRATEGY WITH SAME QTY/LOTS FOR SPECIFIC PERIOD, NOT BY SEEING THE PAST FOUR FIVE DAYS PROFIT.

4. DON'T REACTIVATE ONCE EXTED.
SUGGESTIONS:


Who is interested in increasing multipliers, it is advisable that instead of increasing multipliers, deploy one more another strategy NH-1 BANKNIFTY SUPER MORNING and diversify your investment, it will help you to keep you green most of the days in a month, obliviously you will be in green at the end of month.



Drawdown is a part of trading/investing, every strategy have their drawdown phase, and we should plan to face the same. If there is loss one or two days, what we do is we catch another strategy and same thing repeats and we lose again. Hence it is advisable that deploy strategy in paper trade mode for minimum 8 days and according to paper trade results keep adequate fund for drawdowns before the strategy is deployed live.

Strategy Cost


Fixed subscription cost of this strategy is kept NIL Rs/ Month and 20 % profit sharing per month on Tradetron shown PNL.
Invoice will be sent to respective users monthly, 1st of every month and they need to pay within two days.
DISCLAIMER:

I am not a SEBI registered Advisor, before deploying live, do paper trade till you get assurity, if you found satisfactory result, you may deploy for live auto and enjoy the gain.

I have back tested the strategy for 1 year, the result is quite good and graph of the strategy result given below. It does not mean that it will happen exactly in the same way in future, but we can expect the good returns.