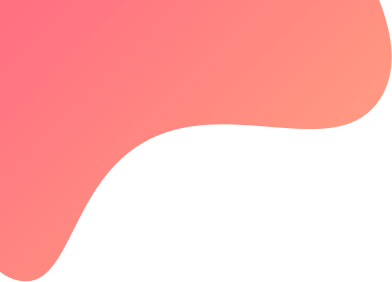 created : 9 months ago| | live deployment: 5
Strategy description
Contact me at telegram:- https://t.me/growmoneyalgosofficial or by search in telegram @growmoneyalgosofficial
Join telegram channel :- Grow Money Algo
Strategy Shared Code :- 95e1cadc-edc1-4e63-bd03-eb20f05181eb

Note :- This is Directional option Buying strategy and make money in trending market. Losses in Sideways/Range bound market and volatile market. Maximum entries per day.

Before Starting Live auto trade :-
Test Strategy on Paper/Live Offline mode for minimum 1month period compulsory, to understand strategy behavior in different market conditions.
I am not SEBI registered analyst. NO claims, rights reserved. I am not responsible for your profit or loss. Please Consult Your Financial advisor before using this algo strategy.
Please Read all descriptions carefully and understand before subscribe this strategy.
Deploy on Live Offline Trading till you are Comfortable with strategy. For any query you can contact us. As we found many comments on marketplace by subscribers after facing drawdown, so if you don't have patience and idea about Algo Trading don't subscribe this strategy.
Risk Disclaimer:-
Algo Trading means not a money machine, it is helpful to avoid emotions, follow rules, money management and quick trade executions. There will be downside as well as upside only need to stay stick with strategy. In Algo Trading there may be slippage, error in terminal or any technical issue. It is 100% fully automated trading, we are advised to keep a watch over the account to monitor any significant deviation.
About Strategy :-
1.This is Intraday Nifty Directional option Buying Strategy, Entry between 9.15am -15.12pm and Exit at 15.20pm as per pre defined criteria.
2. Key Point :- Defined Risk, High Profit Potential
3. Single Day maximum loss Define upto (Rs. 6K-10K) for 1x.
4. In rear Condition MAX DD is continue for 4-5 days so don't panic.
5. Single day Maximum profit Define upto (Rs. 10K-20K/ Open) for 1x.
6. In testing with TradeTron platform, it was observed that it took 10 seconds to execute order so slippages as per market condition occurs.
7. Strategy Win Rate more than 50% and Loss upto 50%.
8. Margin Requirements:- Max. Margin as per ALICEBLUE normal position = 40k Required, maintain 100K margin to avoid drawdown time margin errors.
9. NRML order Type


FEES STRUCTURE :- Fixed Fees = Rs. 00.00 per month + 10% Profit Sharing Per Month . Invoice date 25th-28th date of Month and Time to Clear Invoices is 2 Days , Defaulter get blocked after 2days.
1. Compulsory Profit Sharing for this strategy. Don't compare with our other strategy performance as each strategy is different.
2. For our (means account Under our referral MN386) Alice Blue Client 0% Profit Sharing, if clients used same account for trading grow money algo strategies upto 2X multiplier. Above 2X Multiplier profit sharing as per other clients are applicable.
Important Instruction:-
1. Test Strategy on Paper Trade mode first, then calculate net profit after all expenses. As per backtest and study, strategy in net profit, those who have consistent with strategy. Don't use strategy if you have not patience to stay in strategy at least 3months.
2. As strategy have defined target and stop loss, sometimes target missed by some point. If you are an active trader, you can book profit and pause strategy for the day, once you attain your daily profit target. or simply follow the strategy target and stop loss.
3. Don't reactive strategy after exit between market hours or don't start strategy between market hours.
4. Client need to maintain minimum capital always along with the buffer amount. Fund mentioned here is without leverage.
How To Handle errors:-
1. Check in notification log, what is the type of errors and act accordingly.
2. In case of margin errors, there is high chance that ALGO will take some partial orders. So, check real trades in your terminal & square off all positions.
3. Manage the errors as cancel/ proceed/ done manually.
4. For Hedged strategy check the all positions are filled or not ? act accordingly.
For any query contact me at:-
https://t.me/growmoneyalgosofficial
For Daily updates join our telegram channel at:-
For checking and Subscribing our other Strategies click on "by GROW MONEY ALGO" to reach at our profile page where all other strategy links available in Created Strategies section.
$ Grow with Grow Money $ Grow with TradeTron $