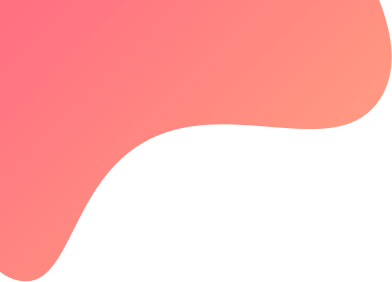 created : 1 year ago| | live deployment: 1
Strategy description
Capital Required for 1x multiplier is 30,000 (1 lot of nifty option))
Win Ratio -PAPERTRADE
Disclaimer: I am not a SEBI registered analyst. I am not responsible for your any loss. All the investments or trades in share market and derivative market are subject to market risk . please carefully read and know all the related information before trading.so please consult your financial adviser and and judge yourself before investing or trading in this strategy. it is your own decision to take the mode of trading.
note: past performance or papertrade performance does not guarantee about the future profit or loss.


The clients should understand and acknowledge that there is a very high degree of risk involved in Algo trading. Algo trading also have some limitations. By deploying this strategy the clients should agree that use of the Service is entirely at their own risk.
clients are advised to test PAPERTRADE IN OFFLINE MODE(papertrade) with 1X capital till you are satisfied.
It should be noted that that PAPER Trading are different from LIVE AUTO deployment as per tradetron services provided.


Exchanges : NFO

Capital Required
₹ Rs 60,000 ( FOR NIFTY ITM OPTION)
Monthly Fee (free for now)
variable fee / month
xxxxxx
This strategy is purely index option buying strategy. it takes either call option or put option when our Pre-defined conditions are satisfied and exits from it when our targets are reached or stoploss is reached. This strategy may take multiple entry in a single day (1 LOT AT A TIME FOR 1X MULTIPLIER). So, please watch on paper mode first, then calculate net profit after all expenses.
About this strategy:
1. This strategy works (buying) on nifty options.
2. It buys one ITM options from nifty expiry when our pre-defined conditions are satisfied. our aim is to buy a lot which premium is near ITM price one from nifty option when our conditions are satisfied
3. Its stoploss is very less. target is very high and runs with the nifty trend to achieve optimum profit. it is universally exited as per our condition given.
4. So capital required for this strategy is the amount required for 2 lots of nifty ITM options (strictly for CNC order) with some additional buffer amount for any PNL adjustment during trading.

5. If you are an active trader, you can book profit and can individually pause strategy for the day, once you attain your daily profit target.
6. Again strategy will take trade as soon as you make it active, reactivate as per the market condition.
7. it is advised to keep capital required for 2 lots of nifty options. maximum time it is holding 1 lot of nifty CE or PE options.
8.it tries to achieve maximum profit from the trending market. once you exited manually by yourself,you have to wait for next trde when the strategy will take.


Algo Trading is also have some limitations.
Always Past performance have no guarantee of upcoming results. our strategies are expected to be fully automated by the service provided by Tradetron platform but you are advised to keep your eye over your real trading account to observe any difference or errors or pnl. In case any Manage (Error) visible in your account during trading then you have to manually "cancel" or "completed manually" from 3 dots setting of respected strategy. before going to papertrade or live trade ,clients have also knowledge about how to subscribe, deploy,papertrade,manage the errors during trading in this tradetron platform so as to avoid any emergency.
Client needs to maintain minimum capital always along with the desired margin fund(with buffer amount).




Capital Required


60000



Please Note that PAPER Trading and Live offline results are far different from LIVE AUTO deployment.it is your own decision to opt the mode of trading.