Due to the overwhelming response, Batch 7 of Advanced Strategy Building Course is full. Enroll now for Nov Batch 8
Click here.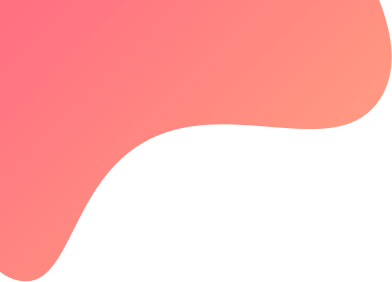 created : 8 months ago| | live deployment: 3
created : 8 months ago | live deployment: 3
Strategy 7 - Olive Algo Intraday BNF Options (R and X)
Strategy description
Strategy description



Please Read all details carefully before live deployment of this strategy

1. This strategy is designed by Shalom team with Bank Nifty. This is intraday option buying strategy. Strategy entry and exit criteria is as per indicator setup. No fixed time for active. There is no fixed target. If target and SL not hit then strategy will exits at 03:03 PM. Trades may not execute everyday and sometimes 1-2 trades may execute in a day. Trades will execute purely on technical parameter basis.

2. If you satisfy with profit showing in any counter you can exit from trades any time, after exit the trade, strategy will reactivate after 15 mins, if you don't want to resume strategy after exit you can PAUSE the strategy for entire day. You can manage your trades any time if required, however advised to sticky with this strategy to achieve excellent results. Sometimes this strategy has a worth to give unimaginable and unexpected results.

Capital - Rs 30,000 including buffer amount. (Strategy capital is 15000/-)

Profit Target per day - Target is open for the day.


Max Risk per day - Maximum risk per day 2500 per trade. This may vary if market mov very sharply.

Backtest Report - This strategy is backtested on Tradetron. Tradetron Backtest report of _______ To _______ is attached with below link.



Invoices and Profit Sharing



1. Compulsory Profit Sharing for this strategy. Don't compare with our other strategy performance as each strategy is different.

2. For Every Month there are profit sharing invoices for all with 18% GST and need to pay on Tradetron platform. Required to clear last month profit share dues by 10th of next month. Invoice those fail to pay by the due date get shifted to defaulter list and Block for all strategies. Regenerate invoice on every month with fresh pnl record as per tradetron only.

3. PNL consider for all users as per Tradetron record only. So follow Tradetron process for entry and exit.


4. For Loss there are not profit sharing invoices generated, so whenever strategy in profit there are profit sharing invoices.


E.g. If in 1st Invoice date you got profit Rs. 10000, you will need to pay 20% means Rs. 2000 to Tradetron via invoice. Suppose in 2nd Invoice date you face loss Rs. 5000 then there are no any profit sharing and this loss get balanced in next Invoice date. Now in 3rd Invoice time you got profit Rs. 10000 again. Now the net profit will be 10000-5000(previous loss)=5000 Rs. so you will need to pay 20% on Rs. 5000 means Rs. 1000 to Tradetron via invoice.

Disclaimer: -

I am not a SEBI registered investment or financial advisor and I am not SEBI registered analyst. NO claims, rights reserved. I am not responsible for your profit or loss. As option buying involves market risks, please consult Your Financial advisor before using this algo strategy.

Note

:

Algo Trading does not mean a money-making machine, it is helpful in avoiding emotional trades, following rules, managing money and executing trades quickly. There will be downside, as well as upside we need to stay sticked with strategy. In Algo Trading there may be slippage, error in terminal or any technical issue. Although it is 100% fully automated trading, you are advised to keep a watch over the account to monitor any significant deviation. Olive Algo (Strategy Creator) is not responsible for any losses.




Happy Trading!