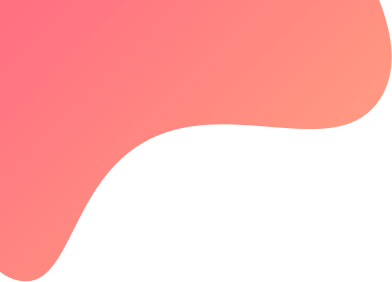 created : 3 months ago| | live deployment: 1
created : 3 months ago | live deployment: 1
Golden Leaf Strategy
Strategy description
### PLEASE READ FOLLOWING DETAILS CAREFULLY
Contact Me At Telegram: - @RichiRich92
Join Telegram Channel:-
Note: - This is option buying strategy and make money in all type of market.
Below table shows live deployment done in personal account. If you want daily PNL of these 2 month then contact me on telegram.


Before Starting Live Auto Trade:-
1. Please compulsory do PAPER TRADE for at least 1 week so that Algo swing can be understood.
2. Once you have confidence in strategy then live deploy as per your appetite.
3. Follow same multiplier for whole month and after one month increase the multiplier.
I am not SEBI registered analyst. NO claims, rights reserved. I am not responsible for your PROFIT OR LOSS. Please Consult Your Financial advisor before using this ALGO strategy.
Risk Disclaimer:-
Algo Trading means not a money machine, it is helpful to avoid emotions, follow rules, money management and quick trade executions. There will be downside as well as upside only need to stay stick with strategy. In Algo Trading there may be slippage, error in terminal or any technical issue. It is 100% fully automated trading, we are advised to keep a watch over the account to monitor any significant deviation.
About Strategy:-
1) This is intraday option BUYING strategy in index (Nifty & Bank Nifty). Entry between 9:30am to 2:50pm and universal exit take place at 3:15pm.
2) Key Point:- Low Capital Required, Defined Risk, High Profit Potential.
3) Single Day Max Profit: 5000/- and Max loss: -7000/-. As this is buying strategy hence in volatile market we get to see swing, so to be on safer side -7000/- is kept.
4) The Algo takes entry in 2 stage, when any scenario is confirmed entry for 1 lot is taken, later as the trend is confirmed additional 1lot is taken.
5) The target & SL for each entry varies from each other.
6) As soon as target 1 is reached the SL is trailed to CTC of first entry.
7) If particular entry is in proper tend then at such times 2 lot is taken at once.
8) In rear condition DD continues for 2-3days. So don't panic or lose hope. (DD can go upto 25%)
Margin Requirements:-
Maintain 50,000/- for 1x or keep additional buffer of 10,000/- on safer side.
Broker Preference:
1) Alice Blue: - Best broker never faced any glitches in API nor delayed entry exit.
2) Fyers: - Best broker never faced any glitches in API nor delayed entry exit.
3) Finvasia: - Avg. entry exit, Sometimes faced glitches in API and some delayed entry exits.
Invoice will be generated based on following rules:-

1) If account profit crosses above 20,000/- invoice will be generated the same day itself. Higher multiplier people it may be case everyday 20,000/- profit then every alternate day invoice will be generated.
2) If point 1 is not valid then in any case any profit invoice will be generated at WEEKEND Friday.
Payment Schedule:-
1) For subscriber with point 1 above have to pay invoice amount within 36hrs.
Example: For invoice generated on Tuesday, said payment should be done till Thursday morning before 8am.
2) For subscriber with point 2 above have to pay invoice amount within 48hrs.
Example: Invoice will be generated on Friday, said payment should be done till Sunday evening.
If payment not done subscriber will not be given any warning msg. instead he/she will be blocked automatically.
Important Instructions:
1) Back test results are not available so test strategy on Paper Trade first later deploy stepwise.
2) Don't reactivate the strategy in market live mode.
3) Every morning before 9am don't forget to renew token and cross verify your strategy is in ACTIVE mode.
If you open Account with us!!!
We have tie up with Alice Blue SUBBROKER, if anyone open account under Sub-Broker you will get 25% brokerage refunded on every month basis. (Note:- Offer is valid even if you use other Algo or manual trade in Alice Blue)
Open Account Contact: @Alice_SubBroker
https://t.me/joinchat/seN4TYtRnodiYjdl

Link to Open Account:-