Mr. Sitaram Panda from Market Star will share his insights on a. Algo trading b. How index option selling is a consistent earning source & c. Different Index Option Selling Strategies provided by Market Star in today's webinar at 5:00 PM.
Register Here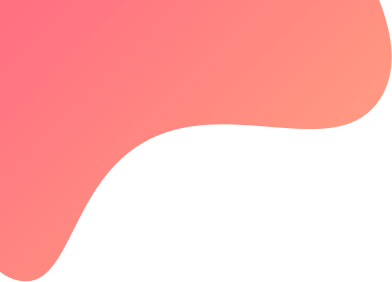 created : 6 months ago| | live deployment: 0
created : 6 months ago | live deployment: 0
Get Set Multiplier - Nifty 2.0 (Hedged Version)
Strategy description
Get Set Nifty – Multiplier 2.0:

Nifty multiplier 2.0 is an smartly managed intraday strategy to take maximum benefit from intraday time decay (THETHA). This strategy is designed smartly in such a way that it will be able to handle sharp rise in volatility (VEGA) and to generate a consistent average monthly return of 10% to 15% on capital deployed from time decay.
This strategy take far out of the money hedge. Before deploying it live, please check with your broker that OTM strike prices are allowed in their platform.

As someone has rightly said, "Return of capital is more important than Return on capital". This strategy overrides the human emotions to achieve consistent returns through following pre-defined rules of trading:
Rule No.1: To ensure capital protection
Rule No.2: Consistent returns
Rule No.3: Always follow strict stop loss
Rule No.4: Trading basis the sound methodology based on past facts is worth the chance.
Rule No.5: Don't forget the above Rules.
Position Taken: It daily buys hedges at 09:25 AM and then sell position @ 09:30 AM in three lots of Call & Put from current week expiry.
Multiple short entries will be taken basis the market dynamics. (At anytime open positions will not exceed 3 lots of call and put short) & Exit will be triggered between 2.50 PM to 3.00 PM
Capital Requirement: As per current intraday leverage available, Nifty multiplier requires margin approx. of INR 2.5 Lacs. Margin requirements across brokers may differ. Users are suggested to check margin requirements with their broker for short selling three lots of Call & Put along with Far OTM buy hedges.
(Note: Capital requirement or lot size is purposefully kept on the higher side to provide cushion on highly volatile stop loss hunting days and consistent returns.)
Risk Management: This strategy smartly managed risk by defining stop loss at every leg. Considering the position size of three lots total loss per day has been restricted to INR 6.5K.
(Note: Stay focused on the big picture when trading. A losing trade should not surprise us; It's a part of trading. A winning trade is just one step along the path to a profitable business. It is the cumulative profits that make a difference.)
Profit targets: We have not defined any target cap on profits.

Account opening under our referral: 50% discount on variable profit sharing
[IIFL Account opening link]: Click here
[Aliceblue Referral link]: Click here
In case of any queries related with Algo trading, please reach out to us on below mentioned platforms. Always happy to help.
Instagram - @Getsetalgo
Telegram Channel - https://t.me/heygetsetalgo

Telegram Group - https://t.me/GetSetAlgoCommunity
Mail - getsetalgo@gmail.com