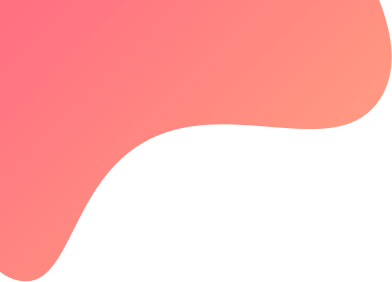 created : 3 months ago| | live deployment: 0
created : 3 months ago | live deployment: 0
BankNifty_Super-1.0(Sideways & Directional)
Strategy description
Note: - This is option selling strategy in banknifty and make money in sideways market and trending market. Losses in volatile market.
This is an intraday strategy to take maximum benefit from intraday time decay (THETHA) and directional movement. This strategy is designed in such a way that it will be able to handle sharp rise and down and to generate a consistent average monthly return of 10% to 12% on capital deployed.


Type of Strategy: - Intraday Option Selling.


Instrument: - BankNifty Weekly Options (Short).
Position Size: - It will take trades in 4 lots at a time on 1x deployment.
Max Loss Per Day: - 2500 per multiplier. I.e. 2500 for 1x, 5000 for 2x deployment and so on. There might be 8-10% more due to slippages. In rear Condition MAX DD is continue for 4-5 days so don't panic.
Max Profit Per Day: - No maximum profit criteria.
Capital Requirement :- 75,000 for 1x multiplier.
Fees :-
Fix :- 0. The Strategy doesn't have any upfront or fix fees.
Variable :- 5% sharing on Gross Profit.
Frequency of Bill:-
1) For Every Month 1st and 15th date there are profit sharing invoices for all with 18% GST and need to pay on Tradetron platform. Required To clear pending invoices before 2nd invoice date means 14day time to pay. For 1st date invoice those fail to pay, regenerate invoice on 15th date with fresh PNL record as per Tradetron only. Those have fail to pay invoices 1st date and 15th date invoice get shifted to defaulter list and Block for all strategies.
2) PNL consider for all users as per Tradetron record only. So follow Tradetron process for entry and exit. Compulsory exit from Tradetron only.
3) For Loss there are not profit sharing invoices generated, so whenever strategy in profit there are profit sharing invoices.
E.g. If in 1st Invoice date you got profit Rs. 10000, you will need to pay 5% means Rs. 500.
Suppose in 2nd Invoice date you face loss Rs. 5000 then there are no any profit sharing and this loss get balanced in next Invoice date. Now in 3rd Invoice time you got profit Rs. 10000 again. Now the net profit will be 10000-5000(previous loss) =5000 Rs. so you will need to pay 5% on Rs. 5000 means Rs. 250.
How To Handle errors:-
1. Check in notification log, what is the type of errors and act accordingly.
2. In case of margin errors, there is high chance that ALGO will take some partial orders. So, check real trades in your terminal & square off all positions.
3. Manage the errors as cancel/ proceed/ done manually.
4. For Hedged strategy check the all positions are filled or not? Act accordingly.
The results in live trades may vary from that of the paper trades due to slippages and volatility of the indices.
Deploy our strategies on Paper Trading for some days. Deploy on live in your trading account only when you satisfy and convince with the performance.
Please share our strategies to your family, friend and other contacts if you satisfied with the performance.
Contact :- Join our Telegram Channel for updates and Telegram Discussion Group if you have any query.
Telegram Channel for TT Algo :- https://t.me/ankurjain_alld1
Note:- No Back testing Results can predict and guarantee future performance !!
Disclaimer :-I are not SEBI registered and the strategy shared is purely based on historical movements of indices. Please understand the risk before using this strategy. We do not take responsibility for any losses that might occur as a result of deploying these strategies nor do we guarantee any returns.